Affordable Chic Launches Chic to Go! Personalized Bags
Press Release
•
updated: Sep 1, 2020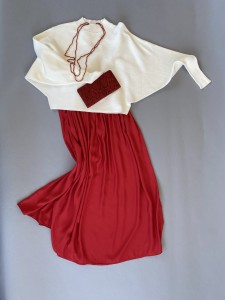 NEW YORK, September 1, 2020 (Newswire.com) - ​lAffordable Chic, the pop-up phenomenon of stylish Manhattan woman fashion for under $100, today announced the launch of its line of Chic to Go! bags.
"We are very excited about our personal designed Chic to Go! bags," says Marialuisa Garito, Founder and CEO of Affordable Chic. "I love the holiday season. Picking out and wrapping presents for my family and friends gives me a lot of pleasure. My favorite part is seeing their excited reactions when they open the gifts. I want to make Affordable Chic customers smile and that is why we are launching our fun Chic to Go! bags."
Affordable Chic will offer 3 different style Chic to Go! bags that customers can choose from: Elegant ($139), Everyday ($119) and Home Office ($119). Garito explained, "When customers purchase a Chic to Go! bag from our website, they will be asked to complete a personal styling survey to enable us to select the best items to complement their individual fashion style." Each Chic to Go! bag will contain a stylish outfit accompanied by an accessory, and a surprise gift unrelated to fashion (e.g., a tech or self-care item), all hand-curated by Garito.
Garito said the Chic to Go! bags are not only great fun but also a great value. "Our mission of picking high quality and stylish clothes under $100 is to provide women a luxury shopping experience without that familiar pain of overspending." Garito added, "We want the Chic to Go! bags to give our customers a little surprise and a big smile as if it were Christmas morning."
ABOUT AFFORDABLE CHIC
Affordable Chic is reinventing fashion for working women, sourcing stylish casual, professional and evening wear that is sold direct at a fraction of department store prices. Typical price points include a $300 gala dress for $90, an $80 soft sweater for $40, and a $200 cozy coat for $80. Affordable Chic was founded in November 2018 by Upper West Side mom Marialuisa Garito. Since our start, we have helped hundreds of busy professional women rediscover the pleasures of fashion for work and social events.
PR Contact: bechic@affordablechic.com
Source: Affordable Chic®