AEPAC Joins Others in Urging Human Rights Reforms in Ethiopia
Press Release
•
Oct 10, 2023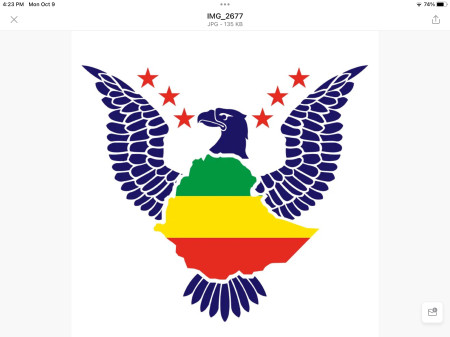 WASHINGTON, October 10, 2023 (Newswire.com) - The American Ethiopian Public Affairs Committee (AEPAC) has joined with a coalition of other leading diaspora groups in calling for major human rights and anti-corruption reforms in Ethiopia, following a comprehensive discussion that was convened last week by the Horn of Africa Community.
The demands for greater press and speech freedom, sanctions against government officials linked to atrocities, and other major reforms were endorsed by representatives of at least eight groups representing different regions of Ethiopia – a long-time ally of the United States and Africa's second-most populous nation with 120 million people – and other organizations supporting the diaspora.
The meeting was also attended by senior officials of the U.S. State Department, who addressed the diaspora representatives. It was a follow-up to the Ethiopian Diaspora Peace Conference that had been held in July at the University of San Diego and attended by Ambassador Mike Hammer, U.S Special Envoy for the Horn of Africa.
Representatives at the meeting reached an agreement on a number of key points regarding the current political situation in Ethiopia, which is experiencing ongoing conflict and atrocities despite a November 2022 peace agreement aimed at ending several years of civil war. The group's demands include:
1. Release Political Prisoners: Immediately release all political prisoners, including party leaders, former officials, activists, journalists, and artists, as a crucial step towards peace and reconciliation
2. Media Freedom: Ensure freedom of the press by allowing international and local journalists unrestricted access to all areas of the country. Enable them to report without fear of reprisal, fostering transparency and accountability.
3. Freedom of Speech and Assembly: Ensure free speech, unhindered telecommunications and internet access addressing persistent concerns throughout Ethiopia and currently in Amhara. Safeguard the right to peaceful protests without fear of arrest or violence.
4. Anti-Corruption Measures: Address mass corruption, particular focusing on the deteriorating situations in the Somali, Harar, and Afar regions. Implement stringent anti-corruption measures to hold accountable those involved in corrupt practices.
5. Equitable Aid Distribution: Promote equitable distribution of foreign aid, with a special focus on Tigray and northern Ethiopia, while ensuring transparency and accountability. Provide unhindered humanitarian assistance, with a priority on vulnerable populations in need.
6. National Dialogue: Initiate an inclusive national dialogue, facilitate a ceasefire in Amhara and Oromia regions, and diligently adhere to the full implementation of all peace agreements.
7. Sanctions: Implement sanctions on all government and military officials implicated in mass atrocities, conflict-related sexual violence, and other crimes throughout Ethiopia.
The coalition and its leaders remain dedicated to promoting peace, transitional justice, freedom, peaceful coexistence, and empowerment of all Ethiopian citizens and the people of the Horn of Africa. The unity and territorial integrity of the nation remains a non-negotiable duty for all citizens to protect.
In addition to AEPAC, the meeting was attended by the Amhara Association of America (AAA), Oromo Legacy Leadership & Advocacy Association (OLLAA), Ogden Community of USA (OGCUSA), Tigray Center for Information and Communication (TCIC), American Afar Diaspora (AAD), HRM, UHM, and others who made pivotal contributions to the discussion.
The American Ethiopian Public Affairs Committee (AEPAC) is dedicated to promoting a positive and cooperative relationship between the United States and Ethiopia. AEPAC's core mission is to strengthen and enhance the century-old relationship between the United States and Ethiopia. AEPAC strives to build a strong partnership based on the common interests and mutual benefits of the two countries.
Source: AEPAC