AEG Live Appoints Cuba Travel Services as Travel Provider for the Upcoming Rolling Stones "Concert for Amity" in Havana, Cuba
Press Release
•
Mar 24, 2016
Hosted by AEG Live, this free concert will also take part in providing free musical instruments for Cuban musicians and the full service travel company is honored to be a part of such a historic event.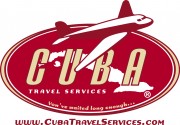 Cypress, CA, March 24, 2016 (Newswire.com) - Cuba Travel Services, the leading authorized carrier service provider with offices in California, New York and Florida, has been selected by AEG Live as their official travel provider for this week's Rolling Stones concert in Havana, Cuba.
The Rolling Stones historic, "Concert for Amity" will take place at the Ciudad Deportiva in Havana on March 25th. This free concert is a way to express the Stones' love of Cuba and the Cuban people. They will also host a donation drive to help provide musical instruments for Cuban musicians. Zildjian, The Gibson Foundation, and Vic Firth are a few of the donors involved in this project.
"We are proud to be selected as the official travel company by AEG Live and the band for this monumental event."

Michael Zuccato, General Manager
Cuba Travel Services utilized a special team to service those traveling from the United States and will coordinate with the band by arranging hotel accommodations and working through a set of complex travel logistics.
"We are proud to be selected as the official travel company by AEG Live and the band for this monumental event," said Michael Zuccato, General Manager at Cuba Travel Services. "We are excited about the band's decision to perform for the Cuban people and appreciate Cuba's willingness to provide the resources necessary to make this concert a reality."
"This unprecedented event supports our company's initiatives of creating more awareness about travel to Cuba," said Zuccato. Cuba is a natural destination for American travelers and this was highlighted during President Obama's recent visit.
Cuba Travel Services is the leading full service travel company and indirect air carrier servicing the Cuban market from the United States. The company arranges flights operated by American Airlines, XTRA and JetBlue Airways. For reservations, please contact them at 1-800-963-2822 or visit them online at www.CubaTravelServices.com.
About Cuba Travel Services
Headquartered in Cypress, California, Cuba Travel Services is a premier indirect air-carrier that arranges flights from Miami, Los Angeles, New York (JFK) and Tampa to Havana, Cienfuegos, Santa Clara, Camaguey, Holguin and Santiago de Cuba using Boeing 737-800 aircraft. As a leading tour operator and destination management company serving the destination, Cuba Travel Services offers hotel bookings, transportation, tour programming as part of a turnkey travel solution for qualified individuals and organizations. The company has been arranging flights to Cuba for more than 15 years and operates the most extensive flight network in the industry. For more information follow us on Facebook, Google +, Twitter, Instagram, YouTube or visit www.cubatravelservices.com.
SOURCE Cuba Travel Services