Advanced Radiology Consultants Receives Imaging Innovation Award
Connecticut's leading independent radiology group recognized by Radiology Business Journal for leadership and creativity in patient safety
Press Release
-
updated: Nov 27, 2018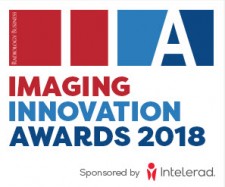 SHELTON, Conn., November 27, 2018 (Newswire.com) - Advanced Radiology Consultants has been named a 2018 Imaging Innovation Award winner for its iCare Quality and Safety Reporting system. The Imaging Innovation Awards recognize healthcare professionals that have combined creative thinking with coordinated teamwork to develop a notably original breakthrough in some particular aspect of medical imaging.
"One of the most critical components of high-quality care is safety. Open and candid communication among our team is the key to continuously improving the safety of the care we provide and the environment in which we work. As part of a company-wide initiative to ensure patient safety, quality of care, and regulatory compliance, Advanced Radiology sought to create an easy-to-use but robust reporting program," said Clark Yoder, Advanced Radiology Consultants' CEO.
Healthcare continues to become increasingly consumer-oriented as patients become more knowledgeable and assume greater control over their healthcare decisions. One of the primary factors driving patient decision-making is a provider's quality and safety. AdRad was unable to find any off-the-shelf reporting tool that met their needs for detailed safety and quality tracking paired with the unique requirements of radiology. The company decided to develop its own proprietary system through a combination of in-house and external expertise.
This effort to proactively ensure maximum patient safety and quality of care resulted in the iCare reporting system, which allows them to track, analyze, and continually improve processes and patient outcomes. The iCare system provides the tools through which Advanced Radiology aggregates clinical information, which is then utilized in educating the staff, identifying trends and improving outcome performance. This not only drives continual improvement in quality and safety, but also helps ensure a consistent and positive patient experience across eight clinical sites. An additional positive aspect of the program is the growth of what is known as a "just culture," one in which all team members are encouraged to discuss issues and suggest ways to improve, without fear of reprisal.
In summary, Mr. Yoder said he is confident that this new tool will provide for a "consistent, high-quality patient experience in a safe environment."
For more information, please call 203-337-XRAY(9729) or visit AdRad.com.
About Advanced Radiology Consultants
Advanced Radiology Consultants, Connecticut's largest independent radiology practice, has served the state for more than 110 years. Advanced Radiology Consultants is committed to providing exceptional care through its conveniently located, comfortable, state-of-the-art imaging centers and the experience of its sub-specialty trained radiologists and modality-specific technologists. Exceptional service is delivered with a truly caring attitude by our staff and our innovative approach to patient service. Advanced Radiology also provides its patients and referring physicians with easy access to exams and reports via any internet-connected device. For further information, visit www.adrad.com.
###       
Source: Advanced Radiology Consultants
---
Categories: Healthcare, Business Intelligence
Tags: Health Information Technology, Healthcare, Quality, Safety
---