Adjust and Convert Any Number of Images in One Go - ASCOMP Releases Image Former 2.0
Press Release
•
updated: Apr 20, 2021
Powerful and easy-to-use photo-editing software Image Former 2.0 just released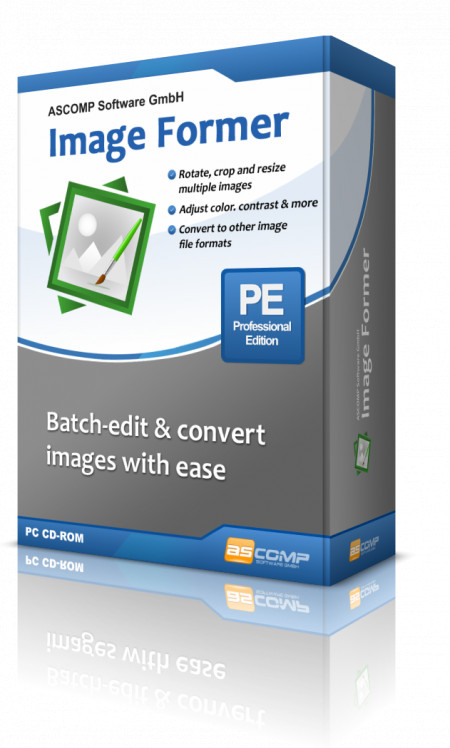 LEONBERG, Germany, April 20, 2021 (Newswire.com) - Digital photographs are deeply rooted in everyone's everyday lives whether as outdoor advertising for companies, vacation keepsakes for private users or sharing in social networks. Product photos and vacation and profile photos have one thing in common: They are rarely published without the finishing touches. Editing of photographs is no longer reserved for professional photographers and designers but has now reached all members of society.
ASCOMP has now published a new version of its image-processing software Image Former, which, thanks to extensive functionality and intuitive user interface, can be used by professionals, amateur photographers and beginners to turn captured moments into the perfect composition in no time at all.
Powerful and easy-to-use photo-editing software
With Image Former, several images can be edited, adjusted and converted at the same time thanks to the integrated batch processing. This is particularly useful for projects with multiple images and allows for easy, quick and convenient image editing.
"The focus of the development was that you no longer have to edit picture by picture, but can apply the optimizations to any number of pictures," says Andreas Stroebel, Managing Director of ASCOMP. "And it should be straightforward because not everyone wants to invest hours of their time in image processing."
Regardless of whether images are rotated, edges cut off or colors corrected, Image Former automatically applies the desired changes to all selected images. The Windows tool also has full control of zooming in and out and brings the image files into the desired format quickly and easily.
New functions in version 2.0
In the new version, Image Former 2.0 now has an even more extensive range of tools for image processing: Selected photos can not only be rotated and adjusted in color but also vertically and horizontally mirrored, blurred or sharpened. In addition, brightness, saturation and resolution can be optimized at the push of a button.
But Image Former 2.0 is by no means limited to photos: The Windows software supports all common file and image formats. If desired, images can also be converted into other file formats, renamed or numbered consecutively without optimization.
Thanks to new functions that optimize the workflow and editing process, professionals, amateur photographers and beginners take their photography and image organization to the next level with Image Former 2.0. The software is compatible with Windows 7, 8 and 10 and costs 19.90 USD in the full version.
ASCOMP is currently celebrating the milestone of 200,000 customers. On this occasion, the software manufacturer is giving all new customers a free full version of Image Former 2.0, which can be registered at https://ascompsoftware.com/fullversion/?l=LTS3N-AUK19-PV8XB-200K. The offer is valid for a limited time.
Source: ASCOMP Software