Adapex Announces Integration With PM360 to Bring CLIR™ CTV to Their Inventory
Press Release
•
Apr 13, 2023
Digital advertising operations provider Adapex partners with PremiumMedia360 (PM360) to improve CTV ad efficiency and management.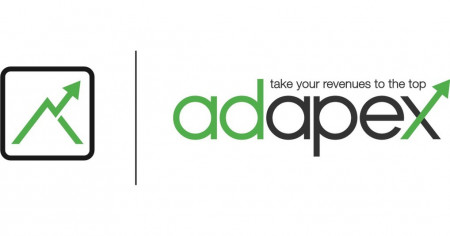 NEW YORK, April 13, 2023 (Newswire.com) - Adapex, Inc. (Adapex) is excited to announce that it will be partnering with PremiumMedia360 (PM360), the advertising data automation company, to integrate CLIR CTV into its CTV Inventory. PM360 automates the operational workflows for media agencies and sellers, providing error-free data integration and real-time analytics, leading to faster and more effective transactions. Adapex is the leading provider of digital advertising operations, partnering with content owners to maximize programmatic monetization.
"We are excited to be partnering with PM360 to improve and simplify the CTV inventory buying and selling process," said Andrew Moskowitz, Chief Revenue Office of Adapex. "Integrating CLIR CTV into our ad stack allows Adapex to automate data transformation and delivery. This enables us to maximize selling opportunities for our CTV content owners and bring an agnostic solution to agency partners."
"Our partnership with Adapex brings the complete picture of television and CTV into a single dashboard where buyers can track audience delivery and pace campaign spending in one screen," said Robert DeGennaro, President and CEO of PremiumMedia360. "Buyers will have the ability to holistically report television and video campaigns in CLIR CTV, a central platform that automates ordering, trafficking, and delivery performance. Buyers will be able to extend campaign delivery across all sight, sound, and motion channels through a multitude of suppliers accessed through Adapex."
PM360's CLIR™ technology offers a seamless connection to the Adapex network to simplify the CTV buying process. Media orders, ad server traffic, and performance data are all in one place, making it easy for buyers to order inventory and report campaign delivery. Campaign data is rationalized and automatically reconciled in-flight and post-campaign to deliver the full report in a single easy-to-use dashboard.
Additionally, advertisers can target their campaigns using their first-party data matched with the Adapex network audience data. This allows advertisers to use their data in a privacy-compliant environment to deliver optimum consumer experiences.
Adapex's true header bidding solution for CTV is part of our revolutionary m4 Tech Suite™. This partnership will bring more profitable private marketplaces (PMPs) or programmatic guaranteed deals to our CTV content owners, ensuring the highest ROI on all video content.
Through its identity axis Magnify™, Adapex brings CTV content owners first-party data solutions on three levels: contextual, addressable, and identifiable. These innovative solutions enhance the value of inventory and offer advertisers optimized targeting options.
About Adapex Inc.
Adapex Inc. is an ad tech leader recognized by Deloitte as one of the fastest-growing companies in North America and has been listed in the Inc. 5000. The company's award-winning suite of AI-backed technology serves multiple clients in the e-commerce ecosystem, including internet publishers, advertisers, and video content owners. The company's track record of increasing clients' programmatic revenues by double- and triple-digits has earned Adapex multiple distinctions from Adexchanger, Digiday, and the Drum. Adapex's M4 Tech Suite™ offers sophisticated header bidding technology, custom features, advanced analytics, and a proprietary identity connector. The Adapex network currently includes over 1,000 publisher sites, across the web, in-app, and the ever-expanding landscape of CTV. Learn more at www.adapex.io.
About PremiumMedia360
PremiumMedia360 helps media agencies and sellers buy, sell, and partner more effectively — by letting them take control of the data that guides their interactions. Its reporting and collaboration tools dramatically reduce the time and resources it takes to understand where campaigns stand — from order to invoice — and readies media companies to conduct business across new formats and standards such as TIP. The result: airings records stop being bottlenecks, and start being the source of business insight they should be. Learn more at www.PremiumMedia360.com.
Source: Adapex, Inc.