Adams Locksmiths Offers Expert Advice on How to Keep Your Home Secure During Summer Travel
South Florida Locksmith Company Advises on How to Prevent Burglaries
Press Release
-
Jun 20, 2016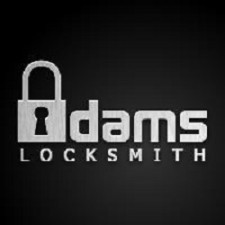 CORAL SPRINGS, FL, June 20, 2016 (Newswire.com) - Adams Locksmiths, based in South Florida, is offering their expert advice on how to keep homes secure during summer travel.
Summer vacation time is probably among the most memorable for individuals and families everywhere. People are finally able to relax. Memories that last a lifetime are created, experiences that stay with us happen during the season of long days and balmier weather. However, when a home is empty due to summer travel, the threat of a burglary is never higher.
"Most opportunistic of burglars use this time of year to exploit the vulnerability of your home," said Steve Reisner, Owner of Adams Locksmiths. "Apart from the obvious precautions like equipping your home with a security system (as well as engaging it when you leave) and ensuring that all of your doors and windows are locked, there are five key steps you can take to ensure that you do not come home from your dream vacation to a veritable nightmare."
1.      Do not post about upcoming vacations on social media. Privacy settings aside, it's best to humbly brag about vacations upon return. One never knows who's really following you online and certainly don't want to let them know the house will be empty for an extended period of time.
2.      Hire a house sitter. Have someone the family trusts either stay at the home or visit several times while one is away. Instruct them to pick up the mail, move any cars, mow the lawn, turn the sprinkler system on, walk the dog…anything to make it appear that everything is as it usually is.
3.      Let local police know when travel plans arise. Most precincts have burglary task forces that would be happy to patrol the neighborhood and keep an eye on the property while residents are away. Let them serve and protect while enjoying time away.
4.      Stop all delivery services. Putting a temporary halt on mail services is easy to do online on USPS.com; giving the local newspaper company a head's up to stop delivery while gone is as simple as a phone call or visit to their website. Don't let it all pile up on the doorstep – this is like painting a bulls eye on the house for would-be thieves.
5.      Invest in electronic timers for lighting, televisions and sound systems. Having lights turn on and off automatically and at varied times will give burglars pause about whether or not a resident is really home. Same with TVs and radios that are on in the background. Some systems are operable through smart phone apps – for instance from WeMo – are ideal.
Wherever you travel this summer, the hope is that families will heed this advice and secure their home before they travel.
About Adams Locksmiths
Adams Locksmiths is a family-owned and operated company. Since 1978, thousands of homeowners and businesses have put their trust and confidence in us for their security and safety. We provide fast, dependable and complete professional service to Broward and South Palm Beach counties at reasonable prices. We are licensed, bonded and insured since 1978, and have earned an A+ rating with the Better Business Bureau (BBB). Also, we are a proud member of the Broward County and Palm Beach County Chamber of Commerce. We come to you to unlock your door, service your lock or install your new locks. We have a wide range of locks to choose from and we will assist you in choosing the best lock for the high security locks you need.
For more information, please visit http://www.adamslocksmiths.com/ or call 954-753-1677.
###
Source: Adams Locksmiths
Share:
---
Categories: Security, Security Services and Solutions, Vacations and Travel, Travel Guides, Home Security, Vacations and Travel
Tags: Adams Locksmiths, Broward Locksmith, Broward Locksmiths, Home Security, Locksmith in South Florida, Locksmiths in Margate, Locksmiths South Florida, Margate Locksmiths, South Florida Locksmith, South Florida Locksmiths
---