Adam Harris Named as HVAC Director at Standard Heating, Cooling & Insulating
Press Release
•
updated: Jun 15, 2023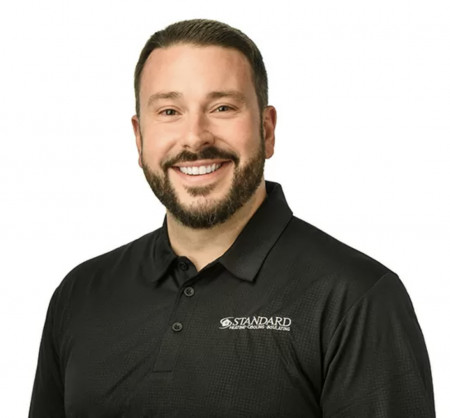 MARCY, N.Y., June 15, 2023 (Newswire.com) - Standard Heating, Cooling & Insulating is thrilled to announce the recent hire of Adam Harris, who was named HVAC Director at Standard Heating, Cooling & Insulating.
Prior to joining Standard, Harris spent 19 years dedicating his career to the betterment of the HVAC industry in the Northeast. Noted as a key contributor in the Vermont Field Manual, he will be hands-on in further developing Standard's HVAC division.
Harris will oversee the Mohawk Valley HVAC installation team, develop the Capital District HVAC installation team, and manage the HVAC service teams throughout Central New York. He will work with other Directors, such as Standard's HVAC Sales Director and Standard's EmPower Director, to ensure the best customer experience possible and continued program growth.
Harris is certified by the Building Performance Institute and is a registered exam proctor for the organization in all designations. Through his work in weatherization, Harris served on the 2012 Board of Directors for the National Renewable Energy Laboratory and took part in developing the Standard Work Specifications that are now used nationwide.
"I am more than excited to be joining Team Standard," began Harris. "The amount of growth this company has seen in the last three years is minor in comparison to what lies ahead. I am looking forward to what's to come and being a key part of Standard's projected growth in the HVAC sector."
###
About Standard Heating, Cooling, & Insulating
Standard has been a premier insulation provider for more than 90 years. Standard has serviced the Mohawk Valley and Capital Region of New York for decades, installing and maintaining services like HVAC systems, Air Purification systems, and more.
Standard's mission is to establish itself as the go-to provider for the region. To accomplish this feat, they are focused on innovative technology and solutions designed to provide optimal comfort while solving energy loss problems in retrofits and new construction throughout the Northeast.
Source: Standard Heating, Cooling & Insulating