AcuityTec Unveils Transformative Back-Office Platform Enhancements: Boosting Fraud Prevention Through Advanced Rules and Data Management
Press Release
•
Jul 25, 2023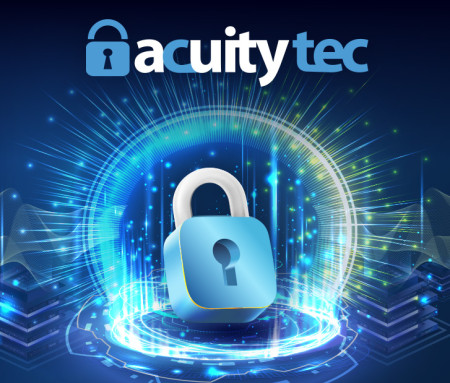 MONTREAL, July 25, 2023 (Newswire.com) - AcuityTec, a global leader in KYC, KYT, compliance, and fraud prevention solutions, announces cutting-edge enhancements to its platform. These advancements elevate risk management and streamline operations, showcasing AcuityTec's unwavering commitment to providing its clientele with state-of-the-art features tailored to the evolving needs of online fraud defense.
AcuityTec's rule hub is now home to enhanced hard-coded rules expertly designed to scrutinize all transactions based on customized thresholds of currency, volume and time to amplify operational efficiency. Moreover, the fine-tuning of the credit card hard-coded rules equips companies with a keener insight with "Postal Code" now complementing "Street Address" associations and an expanded overview based on Website or Network associations. Furthermore, character limits for dynamic rules have substantially increased to enable detailed rule descriptions and logic for increased control.
"We know the paramount important of data and its powerhouse capabilities for automated fraud defense," says Alfredo Solis, Senior Director, and Product Strategist of AcuityTec. "Besides our robust KYC suite, we've overhauled our databases with innovative data collection and storage solutions, providing even more control over database management."
AcuityTec's Local Negative Database boasts new attribute upload capabilities and the power to add to the database from various transactional and registration touchpoints in the platform. The inclusion of BIN and Device Fingerprint data types to their High-Risk Database and new parameters to match against the Device Fingerprint value to their Global Negative Database clients can facilitate customized data management, view potential risk factors in high-definition, and enable more efficient and targeted approach to risk mitigation.
Knowing risk exposure with customer engagements, transactional volumes and mitigating chargebacks is imperative. As such, AcuityTec bolstered its reporting. A significant feature streamlines chargeback management by enhancing the precisions of transactional screening reports to track based on chargeback date submission. System logs and search filters received new filter refinements, while their Action Center has improved risk reviews with additional insightful data to support crypto, credit cards, compliance and more.
Furthermore, AcuityTec established a high-security archival function designed meticulously to store individual transactions and customer registrations. Coupled with specific user access restrictions, it ensures ease of compliance reporting, long-term secure storage and a wealth of historical data for pattern and behavior trend intelligence.
With these compelling enhancements, AcuityTec drives the future of KYC, KYT, compliance, and fraud prevention solutions. Alfredo adds, "This exciting upgrade exemplifies our commitment to continually innovate, exceed our client's needs to be a trusted risk mitigation partner for businesses worldwide."
About AcuityTec
AcuityTec is a leading provider specializing in global KYC, KYT, compliance and advanced fraud defence through a single API. From onboarding customers to verifying and monitoring transactions, their customizable end-to-end data and risk mitigation solutions ensure businesses obtain unparalleled fraud protection to secure their customers, business and revenues.
For more information, visit www.acuitytec.com or contact sales@acuitytec.com.
For media inquiries, please contact marketing@acuitytec.com.
Source: AcuityTec