Across Oceans Group is Expanding Consulting Services to Include Digital Transformation Strategy With Product Consulting, Combining Technology Expertise With Industry Knowledge
Press Release
•
Sep 7, 2022
Transitional CIO and CTO digital services provide seasoned senior leadership in developing and implementing digital roadmaps, including leading the overall process for Fortune 500 corporations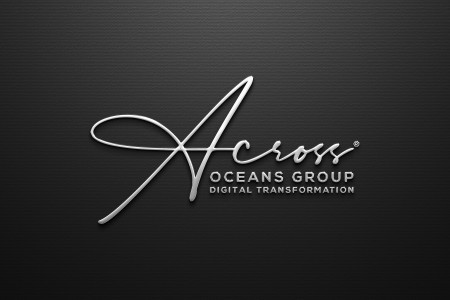 MIAMI, September 7, 2022 (Newswire.com) - The post-COVID era has prompted many organization's to stop and think about how they need to transform. The speed and agility required to succeed today depend significantly on the effective use of digital technologies, creating a culture of constant innovation, and focusing on improving the customer experience.
Today, many companies see the need to adapt or re-launch existing digital transformational initiatives with mixed results. Many of these were created using outdated lenses for priority setting and likely did not include the changes in the organization's way of thinking and risk-taking. At Across Oceans Group (AOG), the company has partnered with top-notch executive talent in the development, implementation, and enterprise adoption of game-changing digital strategies and roadmaps.
Tomorrow's technology leaders are innovators across all leadership roles. The CEO, CIO, and all functional CxOs have the ultimate responsibility to lead digital transformation. AOG's transitional CIO and CTO services provide expert leadership in developing and implementing digital roadmaps, including leading the overall process. AOG's clients' needs drive its flexibility to assist.
"Rafael Sanchez, a seasoned technology leader, will lead our transitional CIO/CTO services. Rafael has deep experience in leading technology organizations for public (Burger King, Carnival, and Six Flags) as well as private (Feld Entertainment) companies across various industries," said Douglas Diggle, President and CEO.
"I am excited about partnering with AOG and assisting clients in developing their digital transformation strategies. For many companies, these initiatives are critical to navigating today's challenges," said Rafael Sanchez, AOG Technology Advisor.
AOG is a corporate performance improvement practice navigating the cruise industry, leisure, theme parks, hospitality, ports, travel and emerging technology. It helps senior leadership teams, boards, CEOs and business owners of diverse companies and organizations on topics ranging from navigating disruption and recovery, growth, innovation, performance, sales and mergers and acquisitions.
AOG Advisors have been long-standing executives, including publicly traded +$1 billion brand portfolios and advisors, for iconic cruise, travel and marketing services brands. AOG's focus is consumer products, guest technology, total guest experience, product strategies and operations across industries, geographies and enterprises with the purpose to drive growth and profitability.
Visit www.AcrossOceansGroup.com to see a list of 60+ clients, and AOG's special projects to understand the scope of services provided. AOG works alongside its clients and partners as one team to achieve extraordinary results, outperform the competition and redefine industries. E-mail Info@AcrossOceansGroup.com for a no-cost 30-minute consultation.
Across Oceans Group, 700 SE Becker Road, #100, Port Saint Lucie, Florida 34984
We are hiring Florida-Licensed Cruise Ship Brokers & Industry Consultants
Source: Across Oceans Group
Tags