Acoustic Pop Singer Randi Driscoll Continues "The REST" of Her Tapestry of Stories in Song With Premiere of Her New Video
Press Release
•
updated: Apr 20, 2016
The EL Cid dinner theater in Los Angeles, CA located at 4212 Sunset Boulevard is proud to host the premiere of singer-songwriter Randi Driscoll's very special new music video "The Rest" directed by Ryan Forbes on Wednesday, April 27 , 2016. Doors will open at 7pm, followed by music at 7:45, the screening at 8pm and an after party on the patio at 8:30pm.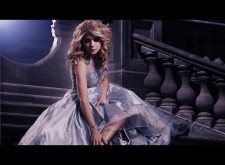 Los Angeles, CA, April 20, 2016 (Newswire.com) - Randi Driscoll has been performing since she was three years old and writing songs since she was ten years old. Her earliest memories involve being brought on stage as a small child, along side her dad as he was often coaxed by friends to share his deeply rich voice at clubs and restaurants. Her mom would play piano. From those humble beginnings, Randi has blossomed into a rare breed of raw earthly talent in today's oversaturated music market, filled with vapid would be American idols. She is a poignant singer-songwriter hearkening to the likes of Edie Brickell, Natalie Merchant and Norah Jones, with the innate ability to tell heartfelt stories through her music that resonant on an individual scale, connecting with each listener in a unique way. Hearing a Driscoll melody is as personal and charming as her live intimate acoustic performances, where one feels they are being serenaded to alone, though in the mist of many people.
After performing at numerous large venues, halls, cabarets and sharing the stage with the likes of such inspired musicians as Pat Benetar, Dar Williams, Bruce Hornsby, Bonnie Raitt, Jason Mraz and Dave Koz, Driscoll will be releasing her upcoming dynamic CD Glass Slipper, produced in part, by Grammy winner Larry Mitchell and Noah Heldman, in May. However, those in the know, good music aficionados, critics and newcomers, will first have the opportunity to sample the latest creative efforts of Randi Driscoll at the music video screening of "The Rest", on Wednesday, April 27. So be there!
However, those in the know, good music aficionados, critics and newcomers, will first have the opportunity to sample the latest creative efforts of Randi Driscoll at the music video screening of "The Rest", on Wednesday, April 27. So be there!

Reyna Trevino, Ceo
For additional information on the screening call 323.668.0318
For More on Randi Driscoll and her music please visit www.randidriscoll.com
For Story Opportunities, Please Contact Trevino Enterprises @ (818) 302-0030 ext. 302 or via email:reyna@trevinoenterprises.net
Source: Trevino Enterprises
Related Media
Related Files
Additional Links