ACOFP Vice President Earns 2020 AOF Educator of the Year Award
Press Release
•
updated: Oct 17, 2020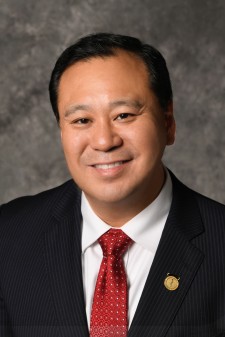 ARLINGTON HEIGHTS, Ill., October 17, 2020 (Newswire.com) - The American College of Osteopathic Family Physicians (ACOFP) congratulates its Vice President, David J. Park, DO, FACOFP, FAAFP, 2020 recipient of the American Osteopathic Foundation W. Douglas Ward Educator of the Year Award.
The AOF W. Douglas Ward Educator of the Year Award is one of the highest honors the Foundation bestows each year. This award recognizes an osteopathic teacher who continuously displays unwavering dedication to the tenets of osteopathic medicine and a true passion for passing those ideals on to future generations of DOs. Dr. Park was presented the award at the 2020 AOF Virtual Honors Gala held Friday, October 16.
"I believe education is one of the core foundations of what we do as physicians and leaders," said Park. "This award is extremely meaningful to me because it not only validates my career's work but also positively reinforces my commitment to life-long learning and education."
Dr. David Park is the Vice President of the Southern Utah campus of Rocky Vista University and its campus Dean for the College of Osteopathic Medicine. Prior to joining RVUCOM, he served in various medical education capacities during the ten years he lived in Las Vegas. Dr. Park was the Chair for the Department of Primary Care and Assistant Dean for GME at Touro University of Nevada College of Osteopathic Medicine. He also served as the Chief Academic Officer for the TUMEC Osteopathic Postdoctoral Training Institution. Dr. Park was the founding Program Director of the Family Medicine Residency at Valley Hospital Medical Center. For ACOFP, he was Program Chair for the Spring 2010 and Fall 2013 conventions in Las Vegas.
Dr. Park became an ACOFP Fellow in 2010, winning the Most Outstanding Scientific Paper Award. He has served on the Board of Governors since 2014 and currently serves on the Executive Committee in his role as Vice President. He has traveled internationally to promote and deliver osteopathic primary care with the International Primary Care Educational Alliance and DOCARE International.
Source: ACOFP
Additional Links