AccuWin, CodeBlue, and MADSKY Unite as Accuserve
Press Release
•
Jan 3, 2023
Parent company Accuserve is sunsetting the brand names of AccuWin, CodeBlue, and MADSKY, and will move forward united as Accuserve, a service provider that specializes in helping property owners recover from property damage.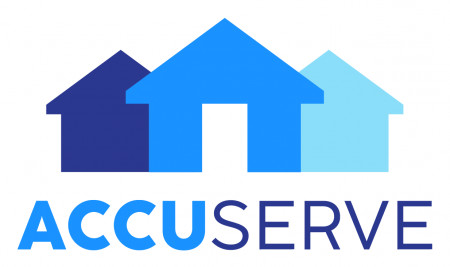 SPRINGFIELD, Ohio, January 3, 2023 (Newswire.com) - When property owners suffer property damage, the caring experts at Accuserve are equipped with the expertise and resources to efficiently and effectively restore the property to its pre-loss condition. Recently, Accuserve integrated three companies - AccuWin, CodeBlue, and MADSKY - to deliver a holistic repair solution. Together, these companies offer a full range of expert solutions for internal and external repairs, window claims, water damage restoration, and roofing.
AccuWin, CodeBlue, and MADSKY were built on the foundational commitment to accurately assess property damage, define the right scope of work, and manage restoration projects to completion with care, compassion, and expertise.
Effective as of January 2023, these separate businesses unified under one brand -- Accuserve. Consolidating the services of AccuWin, CodeBlue, and MADSKY under the Accuserve umbrella simplifies the restoration process for Accuserve's carrier and contractor partners, as well as streamlines the process for property owners. Accuserve is adding the necessary staff to handle the increased growth to ensure that there will be no changes in the processes, client and vendor relationships, or services that the clients of Accuserve and its affiliates have grown to expect.
Accuserve works with property owners, insurance carriers, and a national network of contractors to deliver an unrivaled level of accuracy and service in property restoration. With Accuserve, property owners are quickly returned to their pre-loss conditions so they can focus on what is most important in their lives.
"Our number one goal is to unify each stakeholder in pursuit of delivering timely, trusted, and high-quality restoration solutions to those enduring the crisis of property damage," stated Rob Hanson, Accuserve's Chief Client Officer. "At the end of the day, all of us are here to serve the property owner, and it's our honor to do so."
To learn more about Accuserve and the solutions the company and its affiliates offer, visit Accuserve.com.
ABOUT ACCUSERVE
Accuserve is a full-service managed repair platform that provides concierge property restoration services. With expertise in water mitigation, interior general contracting, roofing, exterior, and window restoration, Accuserve unifies its contractor and carrier partners in delivering an empathetic home restoration experience for property owners. It blends quality and capability with care and compassion. Accuserve, through its national network of contractors partnering with its expert staff which is supported by its innovative, unique training and customer support capabilities, delivers an unparalleled level of efficiency and accuracy in service.
Source: Accuserve Solutions