Accelerating Number of Physicians Select Outsourced RCM Services to Align Clinical & Financial Outcomes, Shows Black Book Survey on Value-Based Care Prep
Press Release
•
Sep 29, 2016
The outsourcing of comprehensive medical business office services is staged to grow 30% from practices of less than 25 doctors next year.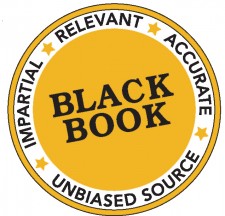 Tampa, FLORIDA, September 29, 2016 (Newswire.com) - Black Book™ today announced key findings from its 2016 Revenue Cycle Management survey, deployed from a research study designed to trend the client satisfaction and customer experiences and patient payment challenges and strategies for physician practices, clinics, groups and ambulatory medical/surgical/diagnostic organizations.
Survey findings from 2,000 independent physician practices and 200 hospital-based physician practices reveal profit margins continue to be impacted negatively by traditional patient billing solutions, steering 59% of medical providers and 86% of hospitals to set in motion plans to jettison time-intensive, error prone, manual, backend efforts to process and reconcile bills by Q3 2017.
According to Black Book gathered field intelligence, the US market for physician and ambulatory RCM outsourcing and extended business office services is expected to report an overall 42% growth rate over the period of Q4 2016- to Q1 2019.
Currently, nine in ten small, independent practices in particular, remain unprepared financially and technologically for the challenges of implementing value-driven care according to physicians polled.
"Rising healthcare expenditures and the complex technology or staffing requirements to succeed under value-based care is creating the urgent demand for cost-effective, technically advanced business office outsourcing solutions in physician practices across the country," said Doug Brown, Managing Partner of Black Book.
"High-impact drivers of the physicians practice outsourcing market include the increasing emphasis on compliance and risk management, and the need for more efficient and cost effective processes," said Brown.
Nearly 88% of groups of 100 or more practitioners are implementing partial to full managed business office services providing outsourced front, mid-process and back end related services to large clinic, multi-specialty groups, and complex physician organization market.
Besides costs, physicians, practice administrators and corporate financial leaders identified five factors that spurred their organization to consider outsourcing their billing as noted by 1,355 independent practice representatives and 406 hospital based physician group staffers. Among the medical groups and ambulatory facilities currently evaluating outsourcing their business office processes end-to-end in 2016-2017:
· 96% of practice leaders report inefficient billing processes. Dropping collections and increased time to collect was indicated by 100% of all practices electing to outsourcing in 2016. 82% of new outsourcing Business Office Services clients since Q3 2015 reported decreased number of rejected claims and decreased the time it takes to receive payment from a payer within two months post outsourcing implementation.
· 97% of independent group and solo practices experience high business staff turnover. 83% of hospital-based physicians also report trouble recruiting business office candidates experienced in ICD-10, Value-Based Care, Risk Contracting and MACRA. Turnover in a provider's billing department is especially damaging. Claim processing is the economic life blood of a practice and a new addition or replacement in the billing department inevitably leads to slowdown in the processing of claims. 81% of providers with newly implemented outsourcing contracts report staffing concerns fall off their radar screens of high impact problems almost immediately.
· 95% of practices with less than five physicians self-identify as "not tech savvy" Financial investment in hardware and applications, training, regular software upgrades and occasional technical issues are too much to handle according to most small groups.
· 100% of the 224 participating "New" Physicians seek alternatives to office financial and staff management as they launch their new practices. Outsourcing their billing right out of the gate is giving the new generation of physicians and practitioners the much needed relief from the day-to-day stress of launching a new practice, without a trial by fire in hiring, training and managing employees.
· 77% of physicians believe they need to find more direct patient care time currently taken up by business office-related issues. Many doctors are not strong on the business side of running a practice. Outsourcing the billing process eliminates the managerial hassles and frees doctors to concentrate on patients.
Based on eighteen key performance indicators for highest client experience and provider satisfaction, Black Book announces the top end-to-end Physician Revenue Cycle Management outsourcing services vendor as Cerner Business Office Services (BOS).
Also ranking well in customer approval and loyalty among high value patient/physician practice RCM vendors are: NextGen, Allscripts, Intermedix, Convergent, Conifer Health, AmazingCharts and Kareo. More results and the survey methodology can be obtained at www.blackbookmarketresearch.com
About Black Book
Black Book™ well known internationally for accurate, impartial customer satisfaction surveys in the services and software industries, conducted its annual revenue cycle management software/technology user polls to determine the highest ranked client experience vendors for 2015. As part of a special research focus on hospital, healthcare networks and corporate users, Black Book surveyed the clients of RCM software vendors with the highest scores in customer experience in the functional bolt-on areas of Billing, Charge Capture, Coding, Claims Management, Reimbursement, Insurance and Payer Management, Payment Resolution and Collections, and collectively for end-to-end RCM technology.
Black Book™, its founders, management and staff do not own or hold any financial interest in any of the vendors covered and encompassed in the surveys it conducts. Black Book reports the results of the collected satisfaction and client experience rankings in publication and to media prior to vendor notification of rating results and does not solicit vendor participation fees, review fees, inclusion or briefing charges, and/or vendor collaboration as Black Book polls vendors' clients
Since 2000, Black Book™ has polled the vendor satisfaction across over thirty industries in the software and services sectors around the globe. Black Book polls the client experience of over 540,000 current healthcare software and managed services users. Black Book expanded its survey prowess and reputation of independent, unbiased crowdsourced surveying to IT and health records professionals, physician practice administrators, nurses, financial leaders, executives and hospital information technology managers. Over 5,000 users participated in the 2016 polls of RCM client experience in a sweeping seven month set of studies. Additionally, 1,900 respondents that have not yet fully implemented or optimally using RCM outsourcing or technology provided insight on budgeting, adoption plans, factors driving RCM decisions and vendor awareness.
For methodology, auditing, resources, comprehensive research and ranking data see: http://www.blackbookmarketresearch.com
Source: Black Book Research LLC
Tags