Aaron Samples Joins Logan Finance Corporation as Chief Revenue Officer
Press Release
•
Sep 20, 2023
Experienced Non-QM Leader Helps National Lender Continue Rapid Growth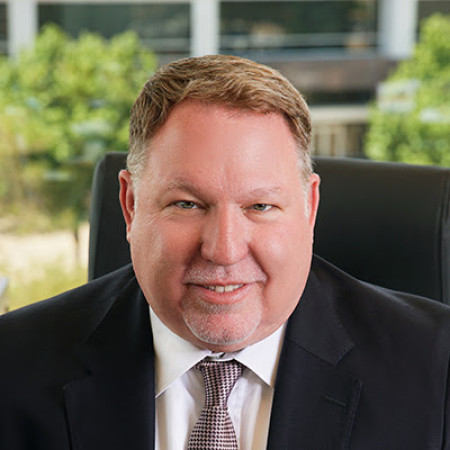 DALLAS, September 20, 2023 (Newswire.com) - Logan Finance Corporation, a national Non-QM mortgage lender, is excited to welcome Aaron Samples to Logan's Executive Leadership Team as Chief Revenue Officer.
Logan has added Aaron Samples to help manage Logan's explosive growth and to help position the organization for continued expansion moving forward. "Logan's exponential growth over the past two years precipitated a need to add a top-tier executive to help manage our trajectory," said Logan Finance CEO, Don Pace. "With Aaron's proven record of leading growth with some of the biggest names in Non-QM, he easily fits the bill and more. We couldn't be more pleased and prouder that he has decided to join the Logan family."
Aaron Samples brings over 22 years of industry experience and expertise across all phases of mortgage lending and servicing. Prior to joining Logan, Aaron served at FGMC as President and CEO, as EVP at Stearns Lending, and in various leadership roles at Nationstar. Aaron is recognized as an industry leader in the MSR space and often speaks at industry events.
"Logan has been the brightest star in the NQM mortgage universe over the past couple of years," Aaron said. "I'm humbled and optimistic about the growth opportunity at Logan. I look forward to joining an organization with the track record and foundation for incredible growth. The best part is, they refuse to compromise on service or quality. That speaks volumes to their clients and was instrumental in my decision to join."
To help Brokers and Non-Delegated Correspondent Lenders excel in today's lending environment, Logan offers a full suite of Non-QM products including DSCR, Bank Statement, Full-Doc, Asset Qualification, Foreign National, Mixed Use, 1099, P&L Loans and more.
About Logan Finance
Logan Finance Corporation (NMLS# 127722) is a national Wholesale, Non-Delegated Correspondent, and Commercial Non-QM mortgage lender providing Premium Lending Services to the TPO industry. Logan's Unparalleled Service — coupled with high quality, experienced staff, the Best Technology, Loan Products, & Training — help Make Non-QM Easy; and provides our partners with the highest confidence in our delivery and in our ability to help grow their client base. For more information about Logan Finance Corporation, please visit LoganFinance.com, LoganWholesale.com, and/or LoganCorrespondent.com.
Press Contacts:
Jim McDonald
Marketing
Logan Finance Corporation
jimhmcdonald@gmail.com
214-597-1301
Source: Logan Finance Corporation