A One-Stop Social Networking Mobile App Enabling Users to Create Multiple Profiles Under One General Account for Better Privacy and Image Management
Press Release
-
updated: Jun 13, 2017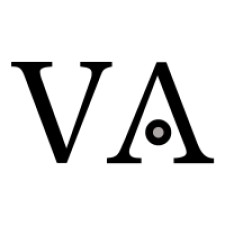 Montreal, Canada, June 13, 2017 (Newswire.com) - Virtual Artifacts Inc. (VA), an internet technology company focused on rethinking the online experience, announced today the launch of Hibe Share, a privacy-focused social networking mobile app. The company also announced plans to release more services powered by its flagship electronic platform, Hibe.
"Hibe Share is like a combination of Facebook, LinkedIn and an enterprise social platform that enables people to interact with their entire social network with authentic privacy and image management," says Mr. Dobey, CEO of VA.
Hibe Share allows users to create multiple profiles under one general account. These profiles, known as personas, can be created for personal, professional, academic and even anonymous interactions. Users can then use the persona of their choice to share specific content with dedicated audiences. As such, they control who sees what content, and how they will appear to their various audiences. In this manner, Hibe Share constantly safeguards users' privacy and image, allowing them to confidently interact with their entire social network.
Another benefit of Hibe Share is that it enables users to make efficiency gains in receiving and consuming content. Each persona has its own feed, populated with content from the audience associated with it. This allows users to prioritize which of their professional, personal or other feeds they wish to engage in first, and therefore not force them to navigate through noise and ads in order to reach the information they seek.
"We want people to regain control of their privacy and online image by ensuring that their private communications and information cannot spread across their social network unintentionally, nor be accessed by strangers," says Mr. Dobey.
The launch of Hibe Share follows last December's soft release of Hibe Persona, a smart contact manager. Unlike traditional contact managers, users of Hibe Persona do not have to look for, create, and update continually changing information about their contacts. Users need only maintain their information. Hibe Persona stores all historical data as well as updates their entire contact list automatically, ensuring that all users have the most recent information.
"In this hyper-connected and dynamic world where people's personal and professional information constantly changes, no one should be manually managing their contacts today. It would be amazing if Hibe Persona replaces the clunky default contact managers in our devices, enabling users to attain platform and device independence. As such, we believe that Hibe Persona is the bridge between traditional contact managers and our social network," says Mr. Dobey.
Hibe Share and Hibe Persona apps are the first two of the four main pillars that the company is building atop its proprietary social (Social X) and e-commerce (ShopMedia) engines. Both Hibe Share and Hibe Persona are available on Apple Store and Google Play in North America. The company plans to release its apps worldwide within the next few weeks.
The next pillar, presently in alpha testing, is the Hibe Pandora app. Hibe Pandora is directed at small and medium apps, enabling them to "friend" each other, and thereby allowing their users to communicate and exchange data.
Hibe Pandora is like a Facebook for apps. By plugging their apps to Hibe Pandora, developers will maintain their independence, boost user retention, and increase profits as a result of additional revenue streams. "As a result of Hibe's proprietary privacy technology, apps can now talk to each other, thereby allowing people to use their favorite apps to interact with others on different apps," says Mr. Dobey.
The fourth pillar of the Hibe Platform is Hibe Marketplace, the next generation of e-commerce.
Hibe Marketplace, in cooperation with apps plugged to Hibe Pandora, will allow brands and consumers to interact directly through brand representatives, and no longer through intermediaries who presently control the relationship. "The most challenging part of Hibe Marketplace was to create a viable alternative where brands could promote and advertise their products and services across different apps at no cost, ensuring a mass reach and targeted messages to consumers, while steadfastly safeguarding consumers' basic right to privacy," states Mr. Dobey.
Moreover, based on its patented technology, Hibe Marketplace will empower buyers to choose their own delivery options from a competing list of shippers, while freeing sellers from the complexities of shipping and tracking their deliveries.
"Dealing with the online privacy issue required us to basically disrupt the traditional models of social media and e-commerce. The right to privacy has been at the heart of our values since the beginning. It might not make sense right now but our focus today is not to play the numbers game. These breakthrough apps are a means to an end. So bear with us for the few months to come," states Mr. Dobey.
ABOUT VIRTUAL ARTIFACTS
Based in Montreal, Canada, Virtual Artifacts Inc. is committed to building technologies that transform how individuals, brands and organizations meet, connect, communicate and transact online. The company is dedicated to developing tools that bridge the gap between online and real-life interactions.
For more information visit www.hibe.com.
Media Contact:
Jean Dobey, CEO
Phone: 514.842.2021
Email: pr@hibe.com
Source: Virtual Artifacts Inc.
Share:
---
Categories: Social Media, Information Technology, Internet
Tags: academic, anonymity, audience, identity, persona, personal, privacy, professional, profile, relationship, topic
---