A New Spin on the Valentine's Day Tradition for the Perfect Gift
Press Release
•
Jan 28, 2022
A Woman Knows Her Own Heart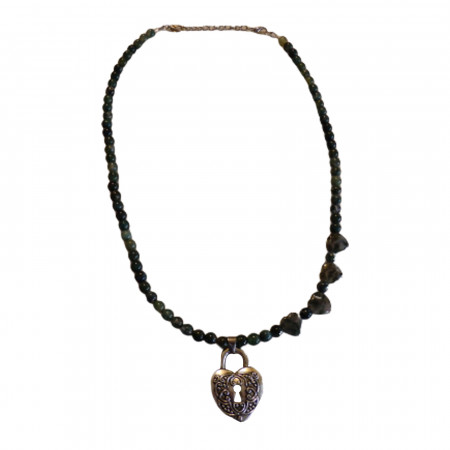 COLUMBUS, Ohio, January 28, 2022 (Newswire.com) - Celtic Mink Jewelry's new Valentines' Day gift puts a new spin on the holiday tradition of heart jewelry for the perfect gift. The heart jewelry uses natural semiprecious gemstones. The featured heart necklaces with a heart locket, no key, and more traditional matching heart necklaces and earrings. The gemstone earrings also match our featured heart jewel necklaces.
The new jewelry line speaks to that woman. The Celtic Mink Jewelry Valentine's day collection overflows with many gemstone hearts, heart-shaped lock pendants, and rhinestone hearts with keys. There are matching sets and stand-alone products in our collection. In addition, there are lush green moss agates, clear quartz, light pink quartz hearts, highly patterned silver crazy lace agates, and blue faux turquoise howlite.
Celtic Mink Jewelry believes a woman knows her own mind and heart. She isn't a passive receptacle waiting for a man to define her. From the poem "Locksley Hall," by Alfred, Lord Tennyson, "In spring, a young man's thoughts turn lightly to love…." Where is the woman in this? Is she just a passive receptacle for a man's love, waiting on him and for him? Instead, let's let the woman take charge of her own heart. She owns it. Only she can decide whether to keep it to herself or share it. Let her hold that padlock and key to her heart. Only she can choose whether to share it in an interdependent relationship.
Celtic Mink Jewelry sells on their own website celticminkjewelry.com.
The Victorians popularized the heart-shaped padlock and key as a symbol of love. Romance and passion used heart-shaped locks were given as a secret symbol to protect that love. The woman wore the heart and man and kept the key as a token of enduring love. Our heart lockets have no key. Only a woman can decide whether or not to share her heart with another.
Gallagher is the founder of Celtic Mink Jewelry and Treasures Inc. The business gets its quirky name from her jewelry stealing pet minks and her Irish heritage. She began making jewelry as a hobby over 15 years ago. She opened her first online store in October 2014. This was followed by opening more online stores and her own website.
Source: Kathy Gallagher owner of Celtic Mink Jewelry