A New RPO Service That Can Double Your Revenue at 40% of the Operational Cost?
Press Release
•
Jan 11, 2022
Gabtech Global invites your business into the future of Recruitment Process Outsourcing. Solve the uncertainty in the times of Pandemic, get access to new talent pools and ensure faster hires at much lower operational costs.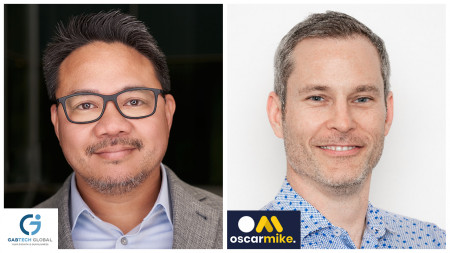 PHOENIX, January 11, 2022 (Newswire.com) - Gabtech Global announces a new RPO (Recruitment Process Outsourcing) service, suitable for all business sizes, from small start-ups to large organizations, looking to hire expert talent that will help them survive the post Covid-19 world.
In an ever changing business environment, every organization needs a solution that moves with them and helps them scale to their ever evolving business goals. Gabtech Global's RPO offers their clients the flexibility and depth of knowledge to hire professionals who can make a big difference in their business.
This new service strives to help solve the uncertainty in the times of Pandemic, ensure access to new talent pools and provide faster hires at much lower operational costs.
Chris Yap, founder and CEO of Gabtech Global, states, "Recruitment is a big problem in the US. Show-up rates of candidates for interviews have significantly declined, so you have to evaluate more candidates to fill one position, which means that now it takes more time to recruit. The value we provide to our clients is that we can evaluate more candidates to fill a job faster and at a more affordable rate. Because of the lower recruitment and talent sourcing costs, we can allocate more recruiters and thus find more candidates in a shorter amount of time."
OscarMike, a Texas based IT staffing company, is the latest client of Gabtech Global. With a business goal to ensure at least 20 new hires a month for their own clients, and the fact that it's very difficult to find seasoned and affordable IT recruiters in Texas, they made the decision to pilot run the new RPO services of Gabtech Global.
Just a month after the pilot run, they grew their full-time recruiters with Gabtech Global by 700%, doubled the amount of sourced candidates in half the time, while saving at least 40% of operational costs.
"We were nervous about fully offshoring because of poor experience with previous RPO/BPO, but the Gabtech team delivered far more than expected. As a result, we have moved our entire back office and recruiting operations to Gabtech, and now we are on pace to double our revenue at 40% of the cost (and 0% of the headache) of US employees," said Christian Vanderbeck, CEO of OscarMike.
###
Gabtech Global, LLC is an outsourcing company headquartered in Arizona, USA with service delivery operations in the Philippines. Gabtech Global specializes in BPO, Customer Service, Technical Support, Recruitment, and Virtual Assistant services.
Website: https://www.gabtechglobal.com
Email: hello@gabtechglobal.com
Chris Yap: https://calendly.com/chrisyap/30min
Source: Gabtech Global, LLC