A Global Diversity and Inclusion Cohort for Professionals is Set to Launch
Press Release
•
Mar 21, 2022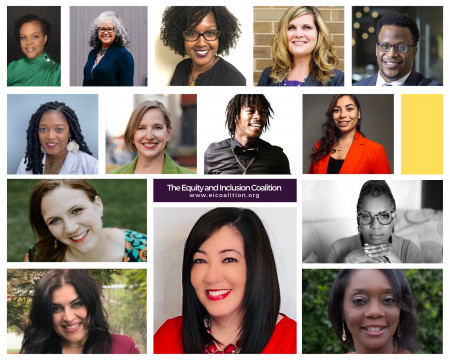 DETROIT, March 21, 2022 (Newswire.com) - Lighthouse Accelerator Executive Program will launch its inaugural Equity and Inclusion Executive Coaching Program in April of 2022. With a successful pilot program ending in December of 2021, 13 emerging and executive-level professionals joined virtually as guest speakers provided alignment and programming with fellow Diversity, Equity, and Inclusion (DEI) professionals from around the world.
The Pilot program was broken into two tracks for DEI practitioners as they took a collaborative approach through information-sharing and simulations to understand best practices that reinforced the advantages of inclusion and equity, and guided the participants through the creation of a DEI action plan to incorporate into the DNA of their company. The Emerging track was created for those practitioners just starting out in the field and looking to understand the fundamentals of becoming a DEI practitioner. The Executive-Level track had top-level leaders seeking a collaborative, safe space to discuss real scenarios impacting their organizations and companies.
"The DEI sector is evolving at a rapid speed, especially following the murder of George Floyd in May of 2020. We've seen a significant increase in Chief Diversity Officer positions and people seeking to become DEI practitioners recently," says Nikki Pardo, the company's founder. "With over 16 years of DEI expertise, I founded the E&IC to create a safe space where members can meet without their knowledge or experience being called into question. Running pilots for both tracks last year was the best move I ever made because the feedback and testimonials from the participants far exceeded my expectations. Several collaborations were forged, relationships evolved, and the opportunity to dissect real-time business case scenarios was priceless."
Pilot Participant Justin M. Williams, Chief Diversity, Equity and Inclusion Officer, Girl Scouts of SE Michigan, adds, "For the first time in a long time, I felt seen as a whole person doing this incredibly daunting yet rewarding work - while still building professional connections, developing professional skills and learning strategies they can apply in their professional lives to advance equity work across sectors. The business of DEI needs more spaces like these, where the priority is learning and building via a community of like-minded professionals where you can feel comfortable issue-spotting and getting real-world strategies from peers. This group changed my perspective on the work and for that I am eternally grateful!"
Participants can anticipate collectively identifying and overcoming hurdles through an exchange of candid views and insight, study industry trends, and develop useful skills and tools using an evidence-based approach. Participants will also deconstruct actual scenarios through collaboration, build on the concepts and acquire strategic planning alignment from the prior session, and receive executive coaching within an intimate and judgment-free cohort with the help of industry professionals. Each participant will make important connections and form strong relationships in a collaborative environment that extends beyond the scheduled session, create an action plan, and leave with a business case for diversity and inclusion within their firm.
To apply for the cohort launch, you must be a member of The Equity and Inclusion Coalition. Visit www.eicoalition.org/dashboar to find the application form in the Member Dashboard. Workshops, interactive forums, webinars, executive coaching services, certification suggestions, and The Lighthouse Accelerator are all available to members.
###
Source: The Equity and Inclusion Coalition