$56.5 Million in New Funding Available to Help State's Smallest Businesses Build Back From COVID-19 Pandemic
Press Release
•
updated: Sep 20, 2021
The California Rebuilding Fund continues to raise funds with new capital from the California IBank, The Doctors Company, Sonen Capital, Visa Foundation, and others to support entrepreneurs throughout the recovery by offering flexible, affordable capital and free advice and support through community-based lenders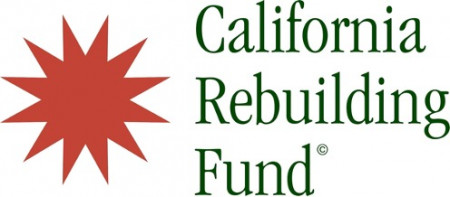 SACRAMENTO, Calif., September 20, 2021 (Newswire.com) - California's smallest businesses now have access to an additional $56.5 million through the California Rebuilding Fund, which offers flexible, low-cost loans to support long-term recovery from the COVID-19 pandemic. First announced by Gov. Gavin Newsom in November 2020, the California Rebuilding Fund is a public-private partnership that blends capital from private, philanthropic and public sector organizations to support new lending administered by Community Development Financial Institutions (CDFIs).

Goal: Ensure Funding Available for Years to Come
Born out of recommendations from the Governor's Task Force on Business and Jobs Recovery, the California Rebuilding Fund received an anchor commitment from the California Infrastructure and Economic Development Bank (IBank); and, although launched in response to the pandemic, the program is addressing credit gaps that have existed for decades, and is continuing to raise public and private investment to ensure funding is available to small businesses for years to come.

"It goes without saying that too many of California's smallest businesses are still reeling from the pandemic," said Scott Wu, executive director of IBank. "Our vision is that this additional funding will not only help those business owners, their employees, and their families to survive, but by growing this fund through continued support from partners around the state, that we will go a step further and ensure they thrive."

Program's Early Success Helping Those Historically Underserved
To date, the Rebuilding Fund has provided loans to more than 700 small businesses with an average loan size of around $63,000. More than 90% of the loans have gone to small businesses that are historically "un-banked," meaning they lack access to credit from traditional financial institutions. These include businesses in low-income communities and those with under $1 million in annual revenue. The additional $56.5 million will bring the total amount raised by the California Rebuilding Fund to more than $100 million, helping California's smallest businesses — especially those in economically disadvantaged and historically un-banked or "under-banked" areas of the state — continue to weather this economic storm and emerge with stronger prospects for growth.

Strong and Growing Base of Funders and Supporters Catalyze Fund
The California Rebuilding Fund is supported by public, private, and philanthropic investors interested in supporting the equitable growth of small businesses across the state, including IBank, Santa Clara County, San Francisco County, Wells Fargo, First Republic Bank, Bank of America, the Grove Foundation, The Kapor Center, the Panta Rhea Foundation and generous individual donors. The Fund's newest supporters include The Doctors Company, Sonen Capital, Visa Foundation, and others.

"We are excited to collaborate with the California Rebuilding Fund to enable equitable access to capital for historically underserved small and micro businesses as they recover and rebuild," said Graham Macmillan, President of Visa Foundation. "We believe the Fund's approach of providing patient and affordable financing to small business lenders that understand the local market challenges will help small businesses' long term growth and resilience."

Small Businesses That Received Other Pandemic Relief Are Eligible
The Rebuilding Fund's participating community lenders offer a standardized loan with low-cost, transparent and flexible terms for small businesses with loan sizes of up to $100,000. Businesses that have received funding from the state's pandemic grant program or another relief fund are still eligible to receive a low-interest loan from the Rebuilding Fund.

"By the end of 2020, I was all out of options," said Alicia Villanueva owner of Alicia's Tamales Los Mayas, a catering and food processing facility in Hayward, California. "It was then when I learned about the California Rebuilding Fund. I applied through a participating lender, Pacific Community Ventures, and was one of the first small businesses in the state to receive a loan. The loan came at a crucial time for us, and we used the funds for payroll, invested a portion back into the business, and reached new clients."

Easy to Apply — Free Advice and Support
All interested small business owners should submit a pre-application at www.CALoanFund.org, which will collect standard information about their business and match them with a community lender. If matched, the lender will help the business owners with the application and provide free advice and support through a network of organizations organized by CAMEO (California's statewide micro-business network), Small Business Majority, California's Small Business Development Centers, and Women's Business Centers.

"The California Rebuilding Loan has been an essential product for California-based small businesses in their road to recovery as we move through the effects of the pandemic," said Susan Lamping, Vice President at CDC Small Business Finance, one of the 12 participating community lenders. "It offers our business community access to much needed capital as they rebuild and regain traction, and it allows lenders to increase our lending to support our entrepreneurial community as they get back on their feet."

"Under Governor Newsom's strong leadership, the California Rebuilding Fund was created and is one of many tools available to support small businesses as they work to adapt to their new operating reality," said Dee Dee Myers, Director of the Governor's Office of Business and Economic Development (GO-Biz). "Small businesses and innovative start-ups now have access to free resources and technical assistance to start, manage, grow, and thrive through the new California Office of the Small Business Advocate website." Small businesses can learn about other help available to small businesses in the California Small Business Fact Sheet.

The fund is being managed by Kiva Capital Management and arranged by Calvert Impact Capital. Community Reinvestment Fund's Connect2Capital platform is hosting applications at www.CALoanFund.org.

###

About the California Rebuilding Fund
The California Rebuilding Fund is a public-private partnership that raises capital from private, philanthropic and public sector investors to support new lending by Community Development Financial Institutions across California. The fund supports the long-term recovery of the state's smallest businesses as they rebuild and recover. www.CALoanFund.org.

Media Contact
Cat Ulrich
cat@emccommunications.com
(202) 630-7839

Source: California Rebuilding Fund