365 Connect to Participate at Inaugural Multifamily Women's Summit in Scottsdale, Arizona
Press Release
-
updated: Mar 12, 2019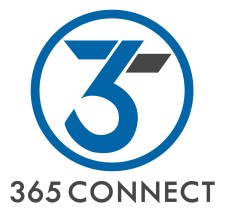 NEW ORLEANS, March 12, 2019 (Newswire.com) - 365 Connect, a leading provider of award-winning marketing, leasing and resident technology platforms for the multifamily housing industry, announced today that the company will participate in the inaugural Multifamily Women's Summit. The summit takes place March 20–21, 2019, in Scottsdale, Arizona. 365 Connect is also a key sponsor of the event.
Launched by the founders of Multifamily Leadership, Patrick and Carrie Antrim, the Multifamily Women's Summit will feature important, relevant discussions conducted by leading experts of various fields within the industry, allowing women to strengthen their expertise, influence and professional network. The summit will also cater to men who want to better understand the vital roles women play as executives, associates and team members. The vision for the summit is to create a more inclusive space for women while encouraging those from all personal, professional and educational backgrounds to learn more about careers in the exciting, ever-changing multifamily housing industry.
"The multifamily housing industry is evolving at a rapid pace," explained Melinda M. Kirby, CAO of 365 Connect. "We must create new venues for industry professionals to gather and analyze industry problems with the intent to solve them with new, innovative ideas. All of this and more is possible through a thought-based public platform, which the Multifamily Women's Summit aims to be. I am excited to be a part of this historical event and look forward to discussing the emerging trends taking place in our industry with my peers." 
The Multifamily Women's Summit hopes to advance women's leadership throughout every aspect of the industry — with the end-goal of sharing expert content through print-based materials, social media and a special segment on the current Multifamily Leadership Podcast. Attendees of the summit will participate in discussions concerning women's roles within the industry while delving into the reasons they'll continue to shape the future of the marketplace.
"We are not only excited to have 365 Connect join us as a sponsor during this historic summit, but we're honored to have its founders, Kerry and Melinda Kirby, serve on our board of advisors," added Carrie Antrim, co-founder of Multifamily Leadership. "Kerry and Melinda are innovators and accomplished entrepreneurs who are highly recognized for their philanthropic initiatives in tech-ed programs throughout the New Orleans area. Their participation in the summit amplifies our message that change is coming from those who are actively reshaping the future."
ABOUT THE MULTIFAMILY WOMEN'S SUMMIT: The vision of the Multifamily Women's Summit is to create a better future for women within the multifamily housing industry by elevating their personal and professional transformation. The summit will deliver a premier industry event with notable, thought-provoking speakers, informal peer-to-peer discussions and unparalleled educational content inside an exclusive networking environment. For more information, visit MultifamilyWomen.com.
ABOUT 365 CONNECT: 365 Connect was founded in 2003 with an unwavering commitment to transforming how apartment communities market, lease and retain residents. As a leading provider of award-winning technology platforms for the multifamily housing industry, we deliver a fully integrated suite of comprehensive solutions that automate marketing, simplify transactions and serve residents after the lease is signed. The 365 Connect Platform allows its clients infinite expansion, robust integrations and the ability to revolutionize user experiences. Explore: www.365connect.com
Source: 365 Connect
Share:
---
Categories: Real Estate
Tags: Cloud, Housing, Marketing, Multifamily, Real Estate, SaaS, Technology
---