365 Connect Receives Vega Digital Award for Its Revolutionary Apartment Marketing Platform
Press Release
•
updated: Mar 10, 2017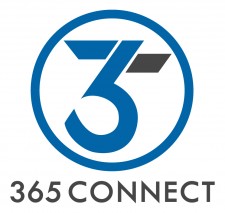 NEW ORLEANS, LA, March 10, 2017 (Newswire.com) - ​365 Connect, a leading provider of award-winning marketing, leasing, and resident technology platforms for the multifamily housing industry, announced today that the company has received a Vega Digital Award for its Marketing Syndication Platform. This prestigious international award recognizes 365 Connect's capabilities to deliver innovative and creative solutions to meet the rapidly-changing needs of the multifamily housing industry.
The Vega Digital Awards is an international competition for creative professionals who hold the unique ability to inspire through concept, writing, or design by means of traditional or electronic media. From broadcast and print to social media and emerging platforms, winners were selected in a broad scope of categories. Administered by the International Awards Association, winning entries are carefully selected by a panel of internationally-esteemed creative professionals from around the globe. This year's competition boasted entries from 30 countries including Argentina, Brazil, Belgium, Canada, China, Denmark, Faroe Islands, France, Germany, India, Ireland, Italy, Kazakhstan, Latvia, Luxembourg, Malaysia, Singapore, Netherland, New Zealand, Panama, Poland, Portugal, Russia, Slovakia, Spain, Sweden, Switzerland, Ukraine, United Arab Emirates, United Kingdom, and the United States.
"This award emphasizes our dedication to meeting our clients' needs of optimizing lead flow, reducing marketing spend, and extending their communities reach across the web."

Kerry W. Kirby, Founder & CEO, 365 Connect
"We wish to recognize the singular achievements of small and medium-sized firms, and the creative professionals who are the driving force behind the global digital communications industry," said Kenjo Ong, President for the International Awards Associates. "We hope to find, encourage, and reward the newest and brightest stars emerging in the world of digital communications."
365 Connect was fortunate enough to be recognized for its revolutionary Marketing Syndication Platform by the Vega Digital Awards. The 365 Connect Marketing Syndication Platform delivers automated listings with real-time updates to high-traffic housing search engines and classified websites. Ultimately, it offers a fully-integrated solution that eliminates redundant marketing efforts and seamlessly updates pricing, imagery, content, and availability from a single platform. The platform is proven to reduce operating expenses while simultaneously increasing qualified prospect traffic for multifamily housing operators.
Ong added, "Winning a Vega Digital Award is a significant career accomplishment for the recipients. With vetted panelists, tough criteria, blind judging processes, and strict bylaws limiting winners, only the best entries received recognition. The creative work this year was truly outstanding and inspiring."
365 Connect Founder and CEO, Kerry W. Kirby, stated, "365 Connect is pleased to have its technology platform acknowledged on an international level, and we are truly honored to receive this highly acclaimed award. Our focus is to connect both future and existing residents with where they live by providing a host of services, resources, and communication tools. This award emphasizes our dedication to meeting our clients' needs of optimizing lead flow, reducing marketing spend, and extending their communities reach across the web."
To date, 365 Connect has received a total of 45 regional, national, and international awards, symbolizing its dedication to delivering leading-edge technology. The 365 Connect Technology Platform is highly recognized by its peers for its unique ability to market communities across the Internet, automate social media, and deliver desktop and mobile platforms to prospects and residents. Today, 365 Connect's innovative technology platforms are utilized across the nation, aiding the most respected multifamily housing operators by providing them with the ability to manage their marketing, leasing, and resident services from a single sign-on interface.
About the Vega Digital Awards: Vega Digital Awards is an international competition for creative professionals who possess the unique ability to inspire with concept, writing, or design whether it's through traditional materials or electronic media. More than paychecks drive creative people to perfect their craft. They follow the spark of an inner muse, lighting the path to success with deep knowledge and shining originality. For more information, visit www.VegaAwards.com
About 365 Connect, LLC: 365 Connect is a leading provider of award-winning marketing, leasing, and resident technology platforms for the multifamily housing industry. Delivering a fully-integrated solution that eliminates redundant marketing efforts, simplifies transactions, and provides services after the lease is signed, the 365 Connect Platform interfaces with a variety of third-party applications to streamline operations and enhance user experiences. Powering the resident lifecycle since 2003, 365 Connect delivers game-changing results for its clients and the residents they serve by remaining laser-focused on connecting people with where they live. Explore: www.365connect.com
MEDIA CONTACT
365 CONNECT
T: 504.299.3444
Source: 365 Connect
Additional Links