365 Connect Receives Two Gold Horizon Interactive Awards for Its Resident Lifecycle and Mobile Technology Platform
Press Release
•
Apr 15, 2016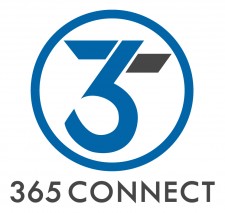 NEW ORLEANS, LA, April 15, 2016 (Newswire.com) - ​365 Connect, a leading provider of award-winning marketing, leasing, and resident technology platforms for the multifamily housing industry announced today that the company has received two gold Horizon Interactive Awards for its Resident Lifecycle and Mobile Technology Platforms. These highly-coveted awards recognize 365 Connect's capabilities to deliver innovative and creative solutions to meet the rapidly-changing needs of the multifamily housing industry.
The Horizon Interactive Awards is an international competition created to recognize excellence in interactive media production worldwide. The winning entries, selected by an international panel of judges, showcase the industry's best interactive media solutions, which include websites, mobile applications, print media, interactive displays, public exhibits, online advertising, video, e-mail, and more. A truly international competition, the 14th annual Horizon Interactive Awards collected entries from 21 countries around world such as: Australia, Austria, Brazil, Belgium, Canada, China, Germany, Hong Kong, India, Malaysia, New Zealand, Portugal, Russia, Serbia, Spain, South Korea, Sweden, Taiwan, Turkey, and the United Kingdom, and nearly the entire United States.
"365 Connect is pleased to have its technology platform acknowledged on an international level, and we are truly honored to receive these highly acclaimed awards."

Kerry W. Kirby, Founder & CEO, 365 Connect
The Horizon Interactive Awards recognized 365 Connect with two individual gold level awards for its revolutionary Resident Lifecycle Platform, a fully integrated solution that eliminates redundant marketing efforts, simplifies transactions, and delivers the entire spectrum of services to residents after the lease is signed – all from a single platform. The Horizon Interactive Awards also recognized 365 Connect's Mobile Technology Platform, a fully responsive solution that delivers leading-edge capabilities and enhanced user experiences on any device in order to serve the next generation renter.
"The competition raised the bar for immersive, interactive experiences both online and offline," said Mike Sauce, Founder of the Horizon Interactive Awards. "This year's competition again saw an emphasis on full screen, immersive user experiences coupled with fully responsive frameworks to allow consistency from desktop to tablet to mobile phones. Brands are finding new ways to connect with customers through multi-channel marketing while providing consistent messages. The standouts this year found a way to integrate the online interactive world with real-life scenarios and other offline traditional media. This highlights the power of digital communication and reflects that technology is a part of our lives at just about every turn. We continue to showcase digital media projects, which strive for the best blend between top-notch creative imagery with clear, concise content and well-thought out user experiences."
365 Connect Founder and CEO, Kerry W. Kirby, stated, "365 Connect is pleased to have its technology platform acknowledged on an international level, and we are truly honored to receive these highly acclaimed awards. Our focus is to connect both future and existing residents with where they live by providing a host of services, resources, and communication tools. These awards emphasize our dedication to meeting our clients' needs of optimizing lead flow, reducing marketing spend, and extending their communities reach across the web."
To date, 365 Connect has received a total of 36 national and international technology awards. The 365 Connect Technology Platform is highly recognized by its peers for its unique ability to market communities on high traffic sites across the Internet, automate social media postings, and deliver desktop and mobile platforms for prospects and residents to transact business. Today, 365 Connect's innovative technology platforms are utilized across the nation by many of the most respected national, regional, and local multifamily housing operators.
About the Horizon Interactive Awards: In its 14th year, the Horizon Interactive Awards was created to recognize excellence in interactive media production worldwide. Since 2001, the competition has received tens of thousands of entries from many countries around the world and nearly all 50 states in the United States. Each year, those entries are narrowed down to the "best of the best" to be recognized and promoted on and international stage for their excellence. The judging process involves a blend of the Horizon Interactive Awards advisory panel, an end user panel, and an international panel of volunteer judges consisting of industry professionals. For more information, visit www.HorizonInteractiveAwards.com
About 365 Connect, LLC: 365 Connect is a leading provider of award-winning marketing, leasing, and resident technology platforms for the multifamily housing industry. Delivering a fully-integrated solution that eliminates redundant marketing efforts, simplifies transactions, and provides services after the lease is signed, the 365 Connect Platform interfaces with a variety of third-party applications to streamline operations and enhance user experiences. Powering the resident lifecycle since 2003, 365 Connect delivers game-changing results for its clients and the residents they serve by remaining laser-focused on connecting people with where they live. Explore: www.365connect.com
Source: 365 Connect