321 Gang Joins the SodiusWillert Group
Press Release
•
updated: Aug 10, 2023
A Strategic Move to Strengthen Engineering and Development of Advanced, Mission-Critical Systems and Software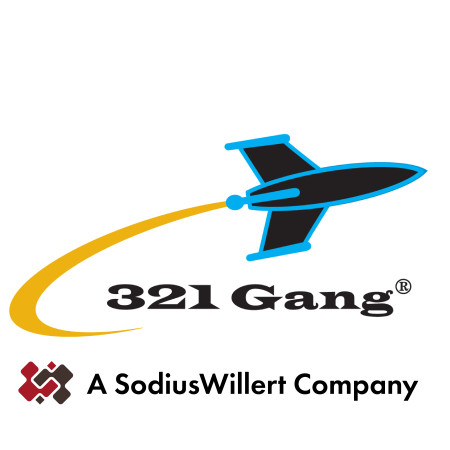 SCOTTSDALE, Ariz., August 10, 2023 (Newswire.com) - SodiusWillert Group, a global software provider specializing in engineering data integration, is delighted to announce that it has entered into a definitive agreement to integrate 321 Gang, a renowned US-based Software Engineering specialist, into its holding. This strategic merger aims to enhance the engineering and development of large, mission-critical systems and software, bolstering customer support in both Europe and the US.
SodiusWillert is recognized for its expertise in streamlining engineering processes and improving productivity through data integration. By integrating engineering tools and fostering team collaboration, SodiusWillert empowers customers in highly regulated industries to ensure consistency, visibility, and traceability across their product development lifecycle.
The combination of SodiusWillert and 321 Gang's strengths will generate increased value for their customers, as the merged entity brings together a diverse portfolio of offerings, including market-leading engineering tools from IBM and other selected vendors, along with add-ons, key technologies, and services.
"This strategic move will significantly increase the value of advanced engineering lifecycle management for our customers," states Thomas Capelle, President of SodiusWillert. "We are merging our complementary offers and expertise to provide our customers with even better support for their demanding engineering projects."
"We are thrilled to join SodiusWillert," says Pat McDermott, President of 321 Gang. "This strategic move represents a significant step forward for both companies and, most importantly, for our clients. By leveraging each other's strengths and expertise, we are confident that the synergies will serve as a catalyst for innovation, enabling us to deliver exceptional value and results to our clients worldwide."
With a long and successful history as IBM partners, both SodiusWillert and 321 Gang have cultivated comprehensive expertise along the entire lifecycle of complex engineering projects, including requirements engineering, model-based systems engineering, model-driven software development, quality assurance. We are covering end-to-end integration of tools and processes, product line management, agile at scale, and DevSecOps. The newly formed SodiusWillert Group is committed to continuing its unwavering support to customers in highly regulated industries, offering proven market-leading tools, services, and expertise.
About 321 Gang:
Based in Scottsdale, AZ, USA, 321 Gang specializes in helping organizations accelerate the development of large engineered systems. They possess extensive expertise in product line engineering, requirements management, model-based systems engineering (MBSE), test management/validation, DevSecOps, & compliance and reporting. Additionally, 321 Gang is recognized as a leader in implementing scaled agile principles and practices. The company's clients engage them for a wide range of services, including licensing, consulting, mentoring, implementation, migration, and training. As an IBM Platinum business partner, 321 Gang has a strong alliance with IBM. They are also a focused partner of GitLab, a specialized partner of Atlassian Agile at Scale, a Bronze Partner of Scaled Agile (SAI), a North American partner of pure-systems, and a Planview Partner. For more detailed information about their services and expertise, please visit their website at https://321gang.com/.
About SodiusWillert:
As a global software tools vendor, SodiusWillert specializes in developing powerful extensions for leading systems and software engineering tools. The company enables engineering organizations to overcome the challenges of developing complex systems by enabling enterprise-wide integration of engineering data and workflows, fostering the digital thread of engineering across domains. As an IBM Platinum Business Partner and technology provider to IBM, SodiusWillert's dedication to excellence shines through its cutting-edge solutions. For more information, please visit https://www.sodiuswillert.com/.
Contact:
Thomas Capelle
President
+1 720 432 1866 / +33 603049331
tcapelle@sodiuswillert.com
Source: SodiusWillert