24/7 Drainage Solutions Ltd Grows Its Team and Delivers Advanced Solutions
24/7 Drainage Solutions Ltd has expanded its highly skilled team and continues to implement new technology to create outstanding service.
Press Release
-
updated: May 10, 2019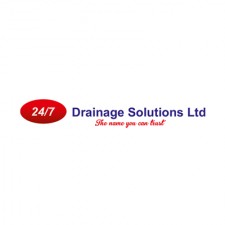 WATERLOOVILLE, England, May 10, 2019 (Newswire.com) - 24/7 Drainage Solutions Ltd has hired a new Contract and Engineer Manager to bring a robust expansion to the workforce. With his refreshed training in confined spaces, he is holding the company's standards to a high level and delivering on critical values.
Having an extra member in the team is expected to make the company's workforce even stronger, allowing the company to improve further the service it offers and ensuring works are planned well and run smoothly.
The company has always prized itself at being wholly competent and up to date with the latest training and skills. This eye for detail enables the company to keep providing winning solutions to its customers throughout the year.
Getting Suited Up For Busy Times
Due to floods and April showers, the 24/7 Drainage Solutions Ltd staff is currently in a busy period wherein they see several blockages from the excessive water. During this time, they also recommend that customers have regular cleaning of their drains to prevent this from happening every year. The jetting and vacuum tanker is heavily used during these months and is removing the build-up of leaves that have fallen in the winter.
Even Wightlink Ferries had to call the team in, as their three terminals had been flooded due to the poor weather conditions. With 24/7 Drainage Solutions Ltd's powerful jetting and vacuum tanker, they were able to get rid of the debris and leaves, leaving the gutter clean so the water could be cleared.
Updates On New Technology Implemented
Since last year, the company has been busy implementing the latest drainage solutions to keep one step ahead in the industry. Its crawler units and new tankers have opened up a wealth of opportunities and allowed the team to work on more significant contracts within the construction and civil engineering industry.
Before that, the company was limited to only taking on smaller sites and projects. However, the investment has played a significant role in the company's expansion, as it keeps growing from strength to strength.
To find out more about 24/7 Drainage Solutions Ltd, visit the company's website at https://www.247drainagesolutions.co.uk. 
24/7 Drainage Solutions Ltd 
27 Murray Rd, Horndean, Waterlooville PO8 9JE, UK
0800 9557066
Source: 24/7 Drainage Solutions Ltd
Share:
---
Categories: Maintenance and Repair
Tags: 24/7 Drainage Solutions Ltd, blocked drain Southampton, drainage solutions UK, Wightlink Ferries
---