2 World Champion Triathletes Win a Critical Race to Save America's Horses
Press Release
•
updated: May 21, 2022
House of Representatives to Hold a Committee Hearing About the SAFE Act (HR3355) to Ban Horse Slaughter.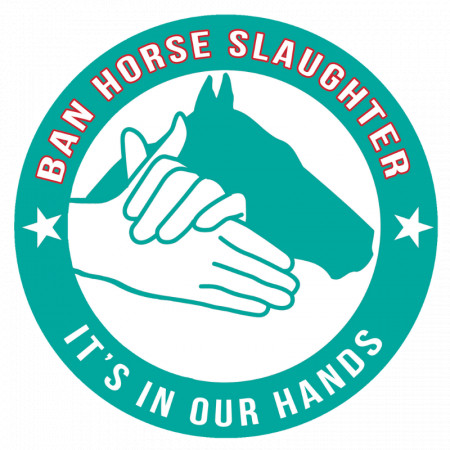 LONGMONT, Colo., May 20, 2022 (Newswire.com) - Three-time World Champion Triathlete Siri Lindley and six-time Iron Man Champion Rebekah Keat played a major role behind the scenes with their organization, Horses in Our Hands, to create momentum in Washington D.C. to save horses.
On May 26, The House Subcommittee on Consumer Protection and Commerce will hold a hearing about the Save America's Forgotten Equines (SAFE Act, HR3355) to ban horse slaughter.
"We're grateful to Chairman Frank Pallone of the House Energy and Commerce Committee for supporting our mission! He believes horse slaughter is wrong and wants to pass The SAFE Act," said Keat and Lindley, "We look forward to the public hearing and will urge legislators to bring it to the House floor for a vote where it's sure to pass."
In the last 20 years, over a million healthy horses were exported to facilities in Canada and Mexico, where they were brutally slaughtered to provide horse meat in Europe and Asia
Horses in Our Hands began its national educational and awareness campaign in March 2020 and has made a huge impact.
Here are some of their achievements:
210,000 letters sent to legislators.
92 million reached with national commercial and award-winning PBS mini-documentary.
10 million reached via social media.
1,700 Letters to the Editor published across the nation.
First organization to meet with Chairman Pallone of the House Energy and Commerce Committee.
Nationally published op-eds from celebrity supporters.
Thousands of social media shares.
Horses exported to slaughter down by 65% since national campaign began.
Celebrity supporters include: Tony Robbins, Melissa Etheridge, Willie Nelson, Julianne Hough, Katherine Kelly Lang, Bo Derek, Bonnie-Jill Laflin and more.
In addition to founding Horses in Our Hands, Siri Lindley and Rebekah Keat are owners of Believe Ranch and Rescue, a 501(c)(3) in Longmont, Colo., where they have rescued 185 horses in five years. "When the SAFE Act gets passed, I'll be so grateful we won't have to rush to save horses from Kill Buyers, only to be kept awake at night over the ones we couldn't save," said Keat.
In Our Hands Action Fund/Horses in Our Hands is the only equine welfare-specific organization lobbying Congress for the permanent ban on horse slaughter.
For more information about Horses in Our Hands, contact Rebekah Keat at info@horsesinourhands.org.
About:
In Our Hands Action Fund/Horses in Our Hands is a 501(c)(4) dedicated to lobbying congress to pass The (SAFE) Act, which calls for a ban on horse slaughter in the U.S. and prevents the export of horses for the same purpose. Though there has been a federal de facto ban on horse slaughter, "kill-buyers" or middlemen in the U.S. continue to ply their trade, purchasing horses, often from unsuspecting owners, and then packing them into overcrowded trailers for the harrowing journey to the slaughterhouse.
Source: Horses in Our Hands