180byTwo Selected Into the Microsoft BizSpark Program
Press Release
-
updated: Feb 12, 2018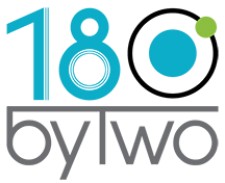 RESTON, Va., February 12, 2018 (Newswire.com) - 180byTwo, an industry-leading audience solution provider, received confirmation today that it was selected by Microsoft to join the BizSpark program.
Microsoft is committed to helping technology startups realize their goals on their own terms and in the shortest amount of time. Through BizSpark, Microsoft's goals are to:
Help young and innovative software companies gain valuable experience and expertise in Microsoft technologies, with no upfront costs.
 
Help startups establish connections with local and global startup ecosystems - VCs, angels, incubators, accelerators, entrepreneur associations, etc.
 
Stimulate vibrant local software ecosystems and promote innovation and inter-operability.
"We're excited to have been selected into Microsoft BizSpark Program," says Eric Shaffer, CEO and founder of 180byTwo. "Through the BizSpark program and the Azure Cloud Platform, we're able to store, process and analyze massive amounts of data with ease and sophistication. This has enabled us to accelerate the business while developing superior products and solutions for our clients and partners."
"Microsoft Azure is perfect for us," says Sagiv Ben Yakov, head of engineering at 180byTwo. "The Azure platform is helping us scale efficiently leveraging popular open-source frameworks such as Hadoop, Spark, Hive and Azure-specific solutions such as HDInsight which makes it easy and cost-effective to process massive amounts of data."
About 180byTwo
180byTwo is an industry leader in global audience solutions, leveraging multi-sourced offline, online, mobile, location, signal, proximity and various other data points across industry verticals designed to help marketers and platforms more efficiently and effectively target businesses, consumers and professionals across channels and devices wherever they are. 180byTwo works with thousands of clients and partners around the globe to provide best-in-class solutions and services so that they can make the most informed decisions through data to drive ROI. For more information, visit 180bytwo.com.
About Microsoft BizSpark
Microsoft BizSpark is a global program that helps startups succeed by providing access to Microsoft Azure cloud resources, guidance and mentorship over the course of the program.
An eligible business must have the following characteristics at the time of joining:
Actively engaged in development of a software-as-a-service that will form a core piece of its current or intended business.
 
Must be privately held
 
In business for less than three years
 
Less than U.S. $1 million in annual revenue
Source: 180byTwo
---
Categories: Advertising, Business Technology, Marketing, Cloud computing
Tags: 180byTwo, ABM, Advertising, Agency, Audience, B2B, B2C, Business, CPG, Data, Marketing
---