180byTwo Extends Its Audience Offerings With an Industry First 'Location-Based ABM Solution: LOCi Account Based Audiences'
LOCi ABM Audiences Deliver Resolution, Insights and Activation Through DAAS Partners Lotame, Liveramp and adsquare.
Press Release
-
updated: Mar 6, 2018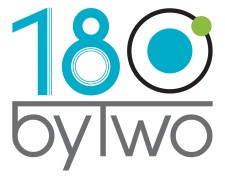 RESTON, Va., March 6, 2018 (Newswire.com) - 180byTwo, a leader in Audience Solutions, today announced the launch of its next-generation Audience Solution Product "Location Based ABM", helping Account Based Marketers reach key accounts across the ecosystems programmatic channels. LOCi ABM Audiences are now part of 180byTwo's Audience Suite, one of the industry's most comprehensive set of targeting solutions developed specifically for marketers in mind. This new product provides marketers with the ability to target key accounts at the individual level, making it possible to reach the right target accounts, at the right business locations, with the right message, at the right time.
LOCi ABM is now available in the Lotame Data Exchange, Liveramp Datastore, the adsquare Mobile Marketplace as well as direct through all major programmatic and social media activation platforms.
Click to tweet #ABMPrecision. The @180byTwo Location Based ABM Audience Solution enables Account Based Marketers to reach target accounts with extreme precision @Rampup18.
According to a recent study conducted by SiriusDecisions, 93 percent of respondents consider account-based marketing (ABM) extremely important to their overall organizational success. What started out as pilots in pockets of organizations has now been woven into the fabric of high-performing b-to-b organizations. More than 60 percent of organizations with ABM programs are planning to invest significantly in the areas of Data and Technology. Now more than ever ABM leaders need to identify, leverage, and secure accurate and actionable data to operationalize and optimize their programs, from a small number of prospect accounts with one-to-one treatment to a larger number of grouped customer accounts.
"Account Based Marketing can no longer be restricted to the confines of IP based targeting or behind walled gardens. It's all about the accessibility of precise ABM audiences that will lead to increased exposure and engagement tying all the way back to the top of the funnel," said Eric Shaffer, Founder and CEO of 180byTwo. "The LOCi Account Based Audience Solution is a brand new way to activate accounts with a precision level that wasn't previously available; making it possible for marketers to understand the movement behavior, habits, and patterns of professionals while making it possible to target key accounts in a powerful new way."
180byTwo is supporting ABM Marketers by going beyond the typical 'Spray and Pray' account targeting tactic by providing a hyperlocal set of Account Based Marketing audiences. Marketers and Publishers can also leverage LOCi ABM through real-time business entity resolution within mobile app environments which utilizes more than 15 million confirmed US business listings, and 10 plus billion weekly processed location signals.
"Our location-based ABM Audience Solutions provide our partners and clients with the ability to match, identify, and engage their target accounts in a more meaningful and accurate way," said Ben Goldman, CRO at 180byTwo. "Prior to launching our new ABM solution a major B2B agency used our LOCi ABM audiences for key prospect account targeting and our solution provided a 35% increase in CTR and a 22% increase in site engagement."
About 180byTwo
180byTwo is an industry leader in global audience solutions: leveraging multi-sourced offline, online, mobile, location, signal, proximity, and various other data points across industry verticals designed to help marketers and platforms more efficiently and effectively target businesses, consumers and professionals across channels and devices wherever they are. 180byTwo works with thousands of clients and partners around the globe to provide best-in-class solutions and services so that they can make the most informed decisions through data to drive ROI.
For more information, visit 180bytwo.com, follow @180bytwo or contact us at connect@180bytwo.com.
Source: 180byTwo
Share:
---
Categories: Advertising, Marketing
Tags: ABM, Account Based Marketing, adsqaure, B2B, Liveramp, Lotame, Programmatic, Rampup
---