1 in 4 Americans Have a Criminal Record
Press Release
•
updated: Jun 14, 2016
More than 1 in 4 American adults have a criminal record. It can be shocking to know who has a criminal record and what their crimes were. Many times those people are friends, coworkers and acquaintances.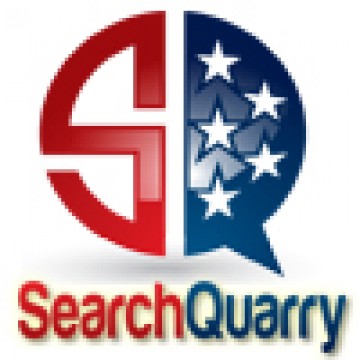 Carlsbad, December 22, 2015 (Newswire.com) - ​Discovering the truth about someone can sometimes be a shocking experience, since the image a person portrays may be in direct contrast to the acts they've committed in the past. While some of these events may have taken place years ago and involve minor indiscretions, others may be more recent and be related to much more serious concerns.
That begs the question as to how to find out such information, and being able to do it without arousing suspicion from the individual being checked out. The simple answer in this case would be to use SearchQuarry.com, which offers subscribers the opportunity to have access to a searchable database of criminal records.
To have once been a criminal is no disgrace. To remain a criminal is the disgrace.

Malcolm X, Human Rights Activist
Some of those individuals are simply connected by professional obligations or casual get-togethers, while others are the result of friendships that have developed. You may not be familiar with their past, which could potentially lead to danger in the most serious situations. Therefore, being able to get a glimpse of their prior life can help alleviate such concerns or raise an immediate red flag, depending on what's found, since peace of mind is invaluable.
Instead of undertaking a painstaking research mission that can last days, weeks or months, SearchQuarry.com's database brings together thousands of collected records right to your fingertips. This makes it possible to perform a quick check of individuals, coworkers, friends, and acquaintances.
Some of the things that can be uncovered include criminal histories, arrests, court records, police reports, driving history and more. For example, if an individual or business is thinking of investing money with a person, it might be savvy to know if they've been involved in financial or white collar crimes.
Other important areas can involve romantic relationships, where a history of domestic violence or otherwise criminal behavior might be found. Either that, or a single parent may find that the person they're dating has been found guilty of domestic abuse or violent crimes.
Outstanding warrants or mentions of parole are just some of the other things that SearchQuarry.com can find out. In addition, people that are looking to carpool with others can quickly determine if a person has a history of irresponsible behavior behind the wheel.
SearchQuarry.com is currently offering a 5 day free trial to test drive their criminal records search. Anyone can lookup unlimited public records for 5 days before committing to a monthly membership.
Source: SearchQuarry.com
Related Media
Tags