1—2—3: Langston Bates Steps to Concrete Success
Press Release
-
updated: Jan 5, 2018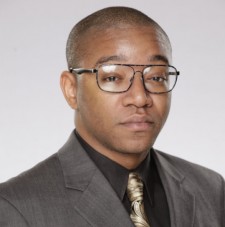 ATLANTA, January 5, 2018 (Newswire.com) - Langston Bates, a driven go-getter, began his career in an over-populated industry. Despite the monumental amount of competition, Bates used his time wisely and quickly pulled ahead of the crowd. Once he reached that moment, he has never stopped. Bates continues to achieve success and along with it — respect.
The hard-earned respect from his peers earned Langston Bates a membership and the opportunity to be an Associate Representative for the Precast Concrete Paving Slabs Committee of the National Precast Concrete Association (NPCA). This change of status was a very high honor for Langston Bates. This leadership role typically takes years to attain, but Bates accomplished the feat in just a fraction of the time (two sessions). This early triumph gave Bates the advantage of being able to continue to build his resume while holding the NPCA leadership role.
Bates, having taken on this leadership role within his community, was able to present his ideas for the concrete industry to other respected associates in the same business. Bates soon became a highly respected member of the committee. The Associate Representative title and esteemed reputation continue to open doors for Bates in other groups. Once those doors are open, Bates uses his skills and expertise to continue to seize new and different jobs.
One of the doors opened for Bates was the opportunity to work with one of the most esteemed councils in the concrete construction industry. This council, PTI or the Post-Tensioning Institute, is dedicated to improving quality and safety (among others) of post-tensioning. Bates has managed to have a great amount of success in a very short time with this group.
Bates frequent success can't be attributed to good fortune, but rather to his strong work ethic and reputable track record. Langston Bates work ethic was present in his school years and continued to multiply the further involved in the concrete industry he became. Bates seems to have no plans to continue his full force drive and he continues to look for new opportunities and ways to grow within the trade.
Luckily, Bates was willing to share a few tricks of the trade—three to be exact.
"To become in this industry, a person must have three definitive traits. These are traits I have followed for years and will for my whole career."
1.  Strong Project Management Skills
A smooth operation is attributed to understanding both the general concept of the big picture, while also being able to break it down into smaller more attainable goals.
"I take a long look at the project, and envision where I want to be when I complete," clarifies Bates. "Breaking down the task into smaller ones helps me achieve success quickly."
2.  The Ability to Be a Self-Starter
Bates, while now working for larger companies, remembers to never lose that individual drive that got him where he is now. In turn, the corporations that he works truly value his ability to achieve without constant instruction.
"As an artistic self-starter, you should take calculated risks," explains Bates. "Brainstorm new ideas and execute with precision. More times than not, it works out in your favor."
3.  Be Curious and Drive Results
Bates believes that he should always hold himself accountable. He strives to continue to take initiative to grow within himself and within the company, he works for.
"I always look to ask questions about a project," states Bates. "Asking these questions, even to customers, prepares me for the task. Everyone appreciates the interest and thirst for knowledge."
Ask questions. Re-visit goals. Fuel passions. Truly focus.
"Results-driven individuals are metrics-oriented and can quantify results to motivate themselves and their teams," emphasizes Bates.
To learn more, please visit Langston Bates' Linkedin.
Media Contact:
​Eric Blankenship
​Eric@Netreputation.com
786-332-6554
Source: Langston Bates
Share:
---
Categories: Business Process Management, Career Planning, Personal Growth
Tags: Langston Bates, Langston Bates Alanta, Langston Bates Georgia
---