1,000 Graduate From Narconon Drug-Free in the Past 10 Months
Some 40 Narconon centers providing drug-free drug rehabilitation in 23 nations celebrate helping 1,000 individuals free themselves of addiction in the past 10 months.
Press Release
-
Jun 29, 2016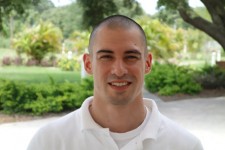 Los Angeles, California, June 29, 2016 (Newswire.com) - Narconon International announced today it is celebrating a milestone this week. 1,000 newly sober graduates have returned to their homes and workplaces over the last ten months. Some 40 Narconon centers from Helsinge, Denmark, to Ji'an Township, Taiwan, and Dimitrovgrad, Russia, contributed to this spectacular success. 
Narconon centers have provided safe havens for those rebuilding lives destroyed by addiction since the program was first established in 1966. No corner of the globe is exempt from the curse of drug abuse and addiction
"Anyone who has worked with addicts knows how deadly addiction is and how heartbreaking it is to their families," said Claudia Amicarreli, Executive Director of Narconon International. "We are so proud of our graduates."
Those in recovery at Narconon centers are referred to as "students" because they are learning the skills they need for lasting sobriety. Each of these new centers have been planned, down to the smallest detail, to facilitate the progress of every student. From calm, quiet accommodations and classrooms to exquisitely landscaped grounds and fully equipped kitchens, each new Narconon center is the ideal place to leave addiction behind and start a new life of sobriety and happiness.
Narconon uses proven rehabilitation technology that gets to the problem at its source—and provides a path for long-term success.
For nearly 50 years, Narconon has saved those who were thought lost to substance abuse forever. Week by week. Year by year. Our success is measured in our ever-growing number of graduates who now lead new lives free from drugs.
Many who come to Narconon have been through other drug rehab programs before with no lasting success. The Narconon program is unique. It uses a series of techniques found nowhere else to help addicts overcome drug and alcohol dependencies and their damaging effects. This is done naturally and without the use of substitute drugs.
The Narconon program begins with a drug-free, nonmedical withdrawal process to assist the individual in eliminating a dependence on drugs as rapidly and comfortably as possible. It is followed by a distinctive method of detoxification, specifically geared to help drug users eliminate the residues that drive cravings while at the same time supporting the body with supplements. The final component of the program is a series of Life Skills Courses that furnish students the tools to remain drug-free throughout their lives.
Harnessing the power of audiovisual tools to increase understanding, bypass literacy barriers and maintain the standard application of the Narconon technology, 23 instructional films in 29 dialects and languages have been produced, covering every aspect of the Narconon program.
Narconon also addresses the causes of addiction—to get at what drove a person to drugs in the first place.
The goal is a drug-free life.
Over the past year 5 new model Narconon centers were established, including three continental training centers in Denmark, the United Kingdom, and Mexico. The pioneering program is based on the discoveries and writings of Scientology Founder L. Ron Hubbard. All five model centers were made possible by generous contributions from members of the International Association of Scientologists.
For more information, visit narconon.org or call 1-800-775-8750.
Source: ScientologyNews.org
---
Categories: Non Profit, Drug Care, Addiction
Tags: drug addiction, drug rehabilitation, drug-free drug rehabilitation, L. Ron Hubbard, Narconon, Narconon International
---