Bidding War Likely Between Banks and Title Companies for Patents and Payment Software at Auction on Bid4Assets
Sale in preview now with auction on December 2nd
Press Release
-
updated: Nov 12, 2019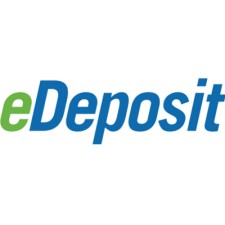 SILVER SPRING, Md., November 12, 2019 (Newswire.com) - Online auction site Bid4Assets is hosting a sale for patents, payment software, domain names and more, as the assets of eDeposit Corporation, a payments company in business for almost 20 years, is liquidated.
Norman Understein, CEO of eDeposit stated that "the unique 'hold' and 'release' feature of the patents creates a non-reversible escrow type payment transaction without the escrow middleman."
Formed in 1999, eDeposit was originally founded to facilitate auction services, whereby the proprietary web and mobile software placed a hold on the high bidder's deposit, and immediately released the hold for non-high bidders. This would allow bidders to use the deposit for other auctions. The real-time and non-reversible features, as well as the transpare​ncy to all parties of the transaction, make it ideal for many other industries including direct store distribution, gaming, property management, real estate settlements, and the cannabis industry.
The development costs of eDeposit were over $1 million according to Understein. 5 unique patents, 4 trademarks and 27 domain names are being offered in the auction for a minimum bid of just $10,000. Several banks handling cannabis payments have expressed an interest in the software as a solution to resolving the all-cash transactions between cultivators, dispensaries, and consumers.
"The software is also uniquely suited to real estate settlements, where most transactions are handled by mail and wire transfers, since ACH cannot be used in real estate settlement," said Understein. "Most settlements include at least one or two wire transfers and another 8 to 10 checks being mailed. All of these transfers can be handled by the eDeposit software at a fraction of the cost, and with immediate funds transfer."
At the time eDeposit ceased operations, it was handling the transfer of funds between distributors and retailers, including the restaurant industry, liquor wholesalers, oil and gas companies, auction companies, and property management companies.
The auction is currently in preview on Bid4Assets. Online bidding will begin on Dec. 2 at 9 a.m. ET (6 a.m. PT) and close Dec. 4 at 3 p.m. (12 p.m. PT). A free Bid4Assets account is required to participate in the sale. You can view auction specifics and item details at https://www.bid4assets.com/mvc/auction/907172.
About Bid4Assets
Bid4Assets (http://www.bid4assets.com) is an online auction site based in Silver Spring, Maryland. The privately held company auctions real estate and personal property for the federal government, county tax-collectors, financial institutions and private sellers. Since its inception in 1999, the company has grossed over a billion dollars in sales.
Source: Bid4Assets Inc.
Share:
---
Categories: e-Commerce
Tags: business, liquidation, online auction, sale, software
---