Glidewell Dental Broadens Audience with Newswire's Media Outreach and Wire Services
Based in Newport Beach, California, Glidewell Dental is a leading provider of protective and restorative oral health services to dentists nationwide. The company's long-standing mission has been to increase patient access to quality dentistry by enhancing the tools and capabilities of the clinicians who serve them.
In addition to the custom services and devices the lab offers, Glidewell also features a comprehensive selection of free and low-cost continuing education opportunities in the form of courses, magazines, and videos available online.
High-tech, hands-on instructional events are available to practitioners at the company's learning centers in California, Kentucky, and Costa Rica.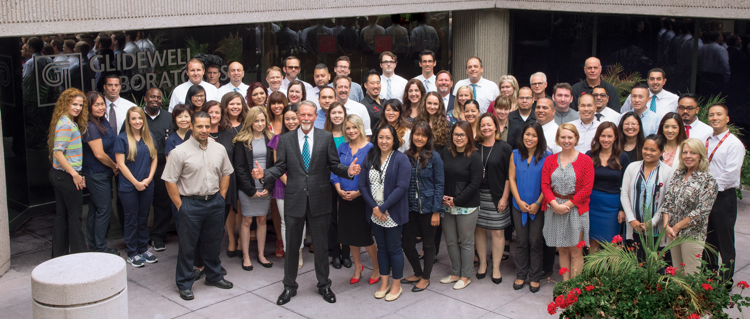 Dentistry as an industry has a reputation of being slow to adopt new materials and techniques. But our digital age has had a profound effect on what's possible for patient and provider alike.

Our mission is to help make quality dentistry more readily available to patients everywhere. That starts with helping dentists know what new treatment options are available to them, and how to apply them swiftly and successfully.
The challenge
As a privately-owned company that values quality control, speed to market, and self-reliance, Glidewell has for many years maintained robust marketing and media outreach capabilities in-house. The Glidewell team generates and publishes the bulk of its own advertising and promotional programs, augmented in specific areas by other reputable industry channels.
However, alongside its industry-specific targeting, the Glidewell team wanted to distribute their content to a larger audience. So the company sought additional publicity opportunities from an external source.
The Results
Glidewell used Newswire's press release distribution services and media outreach program to expand their reach and push their news to a broader audience.
We definitely appreciate the channel, and have seen benefit in using it to expand awareness. Our executives would like to see us use the wire services even more, given the volume of newsworthy advances we're delivering on a regular basis. Our current challenge is one of internal content generation. We still have a lot of untapped opportunity with the service itself.
Glidewell Dental is in the midst of its 50th year in the industry, and the team's goal is still the same - to use innovation to improve patient access to quality dental care.
If you're trying to expand your outreach and push your content to new audiences, give Newswire's media outreach and press release distribution services a try today.