Reach Millions Through 4500+ Premium News Sites
Get featured on Yahoo News, AOL, ABC, FOX, NBC, CBS, CNN Money, Bloomberg & More View our full distribution list
---
Reach Millions with the Largest & Oldest News Distribution Network
While spending 52% Less!
Not only are you getting Newswire.com's highly trusted distribution network, but you are also sending to PR Newswire™. The largest and most trusted distribution network in the world.

Used by companies like Microsoft and Pepsi for 60 years, your news will be delivered straight to thousands of print, web and broadcast outlets that DON'T work with other press release services.

Included with every press release. (You save 52% over the regular $495 price).
---
Send In Less Than 5 Minutes.
Upload, proof and send your press release directly from this website.
---
Detailed Performance Reports
See where your news appears, how many people see it, where they live, and much more!
Track Performance
Know the exact sites who have published your press release, how many views it has received, and detailed search engine and social media stats. Easily download each report and share with your team and important stakeholders.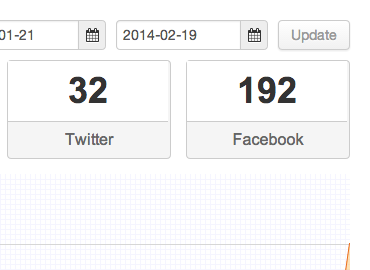 Track Location of Your Readers
See where your readers are and where your story resonates. We help track and locate the views of your press release and newsroom. From the Americas to Europe and Asia, reach your targeted audience.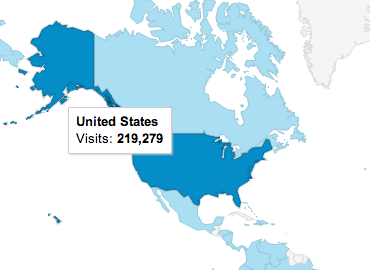 Add Analytics for Comprehensive Data
Want to include your Google Analytics? You can add your own Google Analytics code to your member panel and gather more comprehensive data for your team. We make it simple and easy. The tracking is directly applied to your content pages.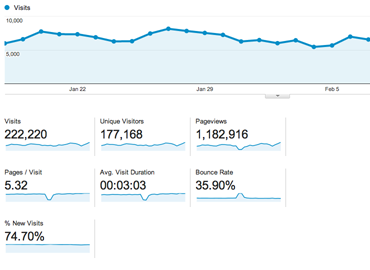 Bonus Feature:
Promote Your Business & Open Doors. Talk To Key Journalists, Editors & Bloggers Directly
Journalists need new stories everyday. Our database of 430k+ media contacts allows you to find and directly pitch your story to the right people.
Connect With Specific Journalists Covering Your Industry
With over 430K+ active media contacts we are able to reach a diverse range of industries and niches. Browse through our contacts and connect with the ones relevant to your company.
Track Open Rates
After submitting your email pitch, track your email open rates through the Analytics screen. You will be able to track who opened your email and your links clicked. Your email analytics can help you identify your successful campaigns.
Targeting
Quickly find and connect with journalists that matter in your industry. You can target by news corporation, industry, location and more.
Leverage Our Connections
Over the years, we have built strong relationships with our media contacts. As our customer, you are tapping into this built-in trust and reaching journalists and editors who expect and want your press release.
Optional:
Press Release Writing Service
Writing a exceptional press release takes time and experience. Take away the guess work with our seasoned writing staff.
No Guesswork
We take the guesswork out of writing press releases. Our experienced staff will create a professionally written press release to engage your audience and express your message. We take care of everything so you can focus on your business.
AP Writing Style
Our writing team complies with all AP style rules to properly format your press release. They have each been specifically trained in AP style in order to provide professionally written press releases for your story.
Transparency
We will send you a draft of your press release before sending it for publishing. This allows you to make any edits or revisions to the press release. This ensures your complete satisfaction before the press release is distributed.
Low Price & Quick Turnaround
Only $190. After requesting the writing service during checkout, we'll start the writing process in minutes. Fill out a simple company details form and let us do the rest. We assign a professional writer to write a press release for you within 24-48 hours after receiving your order.
Our Press Release Writing Team
Our press release writers were carefully selected to help you write your press release. Whether you don't have the time or don't know how to write a press relase our writers can help.
The team is comprised of University educated and experienced writers from a wide spectrum of backgrounds which allows us to confidently cover all industries and niches. We are able to match the tone and messaging of your story with a writer experienced in your company's industry.
We know how important it is to choose a professional press release writing service and our team will guide you through the process. With your PR writing services comes a dedicated writer experienced in your niche to meet industry's highest standards.
No Risk 30 Day Money Back Guarantee!
Now Only
$279

$237 Per Release.

Submit your press release now and get a 15% ($41.85) discount off the regular price of $279!
Reach millions with the worlds largest and most trusted press release network.
4,500+ sites. Yahoo News, AOL, ABC, FOX, NBC, CBS, CNN Money, Bloomberg.
PR Newswire™ network. $495 if purchased directly from PR Newswire™.
Detailed performance tracking and analytics.
Target specific journalist in your industry who want to publish your story!
"I Have a Few Questions..."
How long does it take to send my press release?
Less than 24 hours. Our editorial team quickly reviews and notifies you of any corrections that need to be made. Press releases are reviewed in 12 hours or less. Fast turnaround times are our priority.
How do I know who received my press release?
Each submission includes a downloadable PDF Report that contains a detailed listing of the exact URLs where your press release has been published. We also track the number of Shares, Likes, Tweets and G+1 your PR receives as well as the geographic location of your readers. If desired, you can track your press release with your Google Analytics account.
I'm not a very good writer.
Don't worry! We have a staff of experienced press release writers than can get going in 24-48 hours. Just select the writing service during checkout.
What if I need help?
Our friendly customer support team is here to help answer your questions. Contact us via chat or call us toll-free. It's that easy.
What if I'm not happy?
We offer a Risk-Free 30-day money back guarantee with your orders. To be eligible for your refund, your payment date needs to be within 30-days from your refund request. Your 30 days starts on your payment and not based on your submission date of your press release.
Isn't $279 a little pricey?
Newswire is pricey for businesses that don't understand the value of using a trusted distribution network. Being on a quality wire where content is vetted and reviewed is important. Reporters are always pressed for time and need to know they can trust their news sources. Our releases are also optimized for search with each component having social media sharing tags to help with audience engagement and measurement.
Can you prove my PR was sent?
Yes, we offer proof of distribution for all of our customers. Other services expect you to take their word for it or point you to a link on their internal website. We believe in accountability. After your press release has been distributed, we will create a detailed listing of the exact URLs where your press release has been published to.
Why does my PR need approval?
We are trusted by media outlets around the world because we maintain a high level of quality. We review all press releases to check for mistakes, and other issues that might make you look unprofessional.