William Shatner to Beam Onto Maui for Pre-NYE Celebration With Brian Evans, Louie Anderson to Host
Legendary icon William Shatner will appear in person to ring in the New Year and discuss his career, along with a special song performance. Crooner Brian Evans, who filmed "At Fenway" with the actor, will perform numerous classics and original hits. Comedian Louie Anderson will host. Audience members will also be able to speak with the legend.
Press Release
-
Dec 7, 2015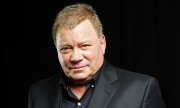 Wailea, Hawaii, December 7, 2015 (Newswire.com) - ​​​There is no corner of the earth that you can travel that doesn't know the name, but on December 30th, it won't just be his name they'll know. It will be the man William Shatner, himself, that they see. Performing as the opener is big band crooner Brian Evans, who filmed "At Fenway," with the actor. That video has received more than 11 million YouTube views.
"The island is already abuzz, people can't wait to see him," says singer and producer of The Maui Celebrity Series, Brian Evans.
To add to what will already be an amazing event, legendary comedian Louie Anderson will host the show.
The special event will take place at The Sheraton Maui Resort & Spa in Lahaina, Hawaii in the Maui Ballroom. Tickets for the event are on sale at honoluluboxoffice.com, or by calling (808) 550-8457. Meet & Greets are also available. A silent auction will also be held.
William Shatner has had a career too vast to even begin to explain. From "The Twlight Zone" classics, to his role as Captain Kirk on "Star Trek," Denny Crane in "Boston Legal," "T.J. Hooker," and numerous other TV shows and films, Shatner is one of the most beloved and recognizable actors and entertainers in the world.
Comedian Louie Anderson is the two-time Emmy winning creator of "Life with Louie," and Comedy Central names him as one of the top 100 comedians of all time. He is also a New York Times Best Selling author.
Evans is a big band crooner whose "At Fenway" song has rocketed him to public awareness. The song and video were added to the library of The National Baseball Hall of Fame in 2013. His latest music video "Creature at The Bates Motel," which features Carrot Top, is the first music video ever to be filmed at The Bates Motel, the location of the Alfred Hitchcock film, "Psycho," who approved the music video. It received over 300,000 views the week of Halloween. His next music video "Here You Come Again," his remake of the song, the first time by a male, of the Dolly Parton classic will feature Dog The Bounty Hunter and his wife Beth in cameo appearances, something viewers now expect in Evans' videos. He will perform the song for the first time live during this event, as well as "Maui Moon," and "Planet Blue," also slated to be music videos.
The concert is part of The Maui Celebrity Series, the brainchild of Evans. The series has presented David Spade, Mos Def, Roseanne Barr, Paul Rodriguez, Citizen Cope, and dozens of other stars. On Saturday, January 23rd, 2016, the Series will present Oscar winning actor Jeff Bridges.
"This is going to be the event to be at on Maui, and it will be an awesome evening. The Maui Celebrity Series isn't just a ticket, it's a moment," says Evans. "And one you'll never forget."
For more information visit www.mauicelebrityseries.com, or purchase tickets at honoluluboxoffice.com. Tickets are also available at Expedia.com in the activity section of the online travel website.
The Maui Celebrity Series is now considering allowing the broadcasting of it's show, and potentially as pay-per-view televised events.
"It's amazing what can be accomplished from an island," laughs Evans.
Share:
---
Categories: Celebrities, Performing Arts, Arts and Entertainment
Tags: at fenway, Brian Evans, carrot top, Creature, flights, hawaii, horrorscope, maui, tourism, travel, William Shatner
---