The Spectrum Careers App Goes Live on iTunes and Google Play
Business app connects corporate America and job seekers with autism spectrum disorder
Press Release
-
Jun 17, 2015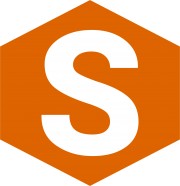 Somerset, NJ, June 17, 2015 (Newswire.com) - ​​The strategic collaboration between Rangam Consultants Inc., a fast growing staffing firm from Somerset, New Jersey and Autism Speaks, the world's leading autism science and advocacy organization, grows stronger with the launch of The Spectrum Careers app, an essential tool for job seekers on the autism spectrum and for companies wanting to stay ahead of the curve by hiring uniquely talented people from the autism community.
The Spectrum Careers app – available on iTunes and Google Play – is released only a few weeks after the launch of a job portal that allows candidates to search jobs by keywords, zip code, city and state; apply for positions that best match their skills; and find nearby employers and service providers. Both the portal and the app offer many personalization options to job seekers and prospective employers, allowing them to "meet their respective bottom lines in the most efficient manner," said Nish Parikh, CEO of WebTeam Corporation, Rangam's technology subsidiary.
"Developing business tools based on predictive technology has always been Rangam's forte, and The Spectrum Careers is another shining example. With cutting-edge technological support from WebTeam Corporation, Rangam has pushed the envelope to set up an intelligent employment model for the autism community. For instance, it is nice for job seekers on the spectrum be able to post a video recommendation from a past employer. The app allows that – one just uploads the video to our secure cloud storage. For hiring managers, The Spectrum Careers offers an additional source of quality candidates. Special needs service providers can be a liaison between job seekers and employers. This initiative is a win-win for all," President Hetal Parikh said, adding that individuals on the spectrum are usually not afflicted with some of the typical workplace challenges such as high rates of absenteeism and partaking in gossip.
"Since this is the first time ever such a huge undertaking has been attempted, it will take a few months to successfully populate multiple job opportunities on the portal. We request job seekers to check back every few weeks for new openings. We also urge the special needs workforce to introduce The Spectrum Careers to employers interested in helping their companies benefit from the services of the people on the spectrum," said Nish.
Latest figures from the CDC and various other market research agencies reveal that about 1% of the world's population has autism. In the US, 50,000 adults with autism reach working age ever year, but only 6% of them manage to get a paid, full-time job.
About Rangam Consultants Inc.
Rangam is among the fastest growing staffing companies that support contingent workforce programs for Fortune 500 clients of managed service providers. Equipped with cutting-edge technologies that align with VMS applications, Rangam serves industries such as Pharmaceutical / Life Sciences, Telecommunications, Energy & Utilities, Hi-Tech & Information Technology, Financial & Insurance, Manufacturing & Retail, and Consumer Products & Food, among others. The firm has over 300 employees working in 10 business offices spread across North America, Europe and Asia.
Rangam donates money and resources to health care and special education service providers worldwide. The company's social responsibility programs include helping individuals with special needs find suitable employment opportunities.
About WebTeam Corporation
Winner of the half-a-million dollars Verizon Powerful Answers Award, WebTeam Corporation is leading the way technology, education and health care industries work towards improving people's lives. WebTeam has developed The Spectrum Careers, ColorsKit, EARLYThree, Jannya and Hekxo.
For more information about Rangam and WebTeam, please send an email to sayantan@rangam.com or call (908) 704 8843 x344.
About Autism Speaks
Autism Speaks is the world's leading autism science and advocacy organization. It is dedicated to funding research into the causes, prevention, treatments and a cure for autism; increasing awareness of autism spectrum disorders; and advocating for the needs of individuals with autism and their families. Autism Speaks was founded in 2005 by Suzanne and Bob Wright, the grandparents of a child with autism. Mr. Wright is the former vice chairman of General Electric and chief executive officer of NBC and NBC Universal. Since its inception, Autism Speaks has committed more than $525 million to its mission, the majority in science and medical research. Each year Walk Now for Autism Speaks events are held in more than 100 cities across North America. On the global front, Autism Speaks has established partnerships in more than 60 countries on five continents to foster international research, services and awareness. To learn more about Autism Speaks, please visit AutismSpeaks.org.
Share:
---
Tags: autism, Autism Speaks, employment app, jobs, Rangam Consultants Inc., special needs, The Spectrum Careers
---