The Prince George's County Memorial Library System Foundation Announces Its New Initiative Focused on Bridging the Gap Between Law Enforcement and Youth
The Prince George's County Memorial Library System Foundation (PGCMLS Foundation) is thrilled to announce the details of their new initiative focused on bridging the gap between law enforcement officers and today's youth. This initiative titled, "Bridging the Gap", will officially be launched at their first event, which will be held on Wednesday, November 18, 2015 at the Oxon Hill Library located
Press Release
-
Nov 16, 2015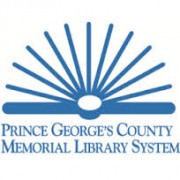 Oxon Hill, MD, November 16, 2015 (Newswire.com) - The Prince George's County Memorial Library System Foundation (PGCMLS Foundation) is thrilled to announce the details of their new initiative focused on bridging the gap between law enforcement officers and today's youth.  This initiative titled, "Bridging the Gap", will officially be launched at their first event, which will be held on Wednesday, November 18, 2015 at the Oxon Hill Library located at 6200 Oxon Hill Rd, Oxon Hill, MD.  This impactful event will start at 7:30 pm with opening remarks, followed by a short video presentation, and a panel discussion.  The mission and the purpose of this initiative is to bring together youth and parents in a forum and panel to discuss how to best address encounters with law enforcement officers in their neighborhoods.
Through panel discussions, reading programs, and other interactive activities, "Bridging the Gap" is designed to build a foundation of knowledge and trust for our youth and strengthen their relationship with law enforcement. Law enforcement officers will build bonds with the youth of the community one activity at a time. This program aims to preserve and build on that positive sentiment to reduce the tension between our everyday heroes and today's youth.
The panel of experts will include officers from the Prince George's County Police Department, Capitol Heights Police Department, and the Honorable Joseph Wright, Prince George's County District Court Judge. 
"We hope for a robust discussion and a means for the community to positively engage with important members in the public safety arena," stated Mark Polk, President of PGCMLS Foundation.  "This will be a great opportunity for everyone in our communities to be engaged on a matter that is important to the community and citizens."
The PGCMLS Foundation is a private organization re-established in December 2014 dedicated to providing supplementary support to the Prince George's County Memorial Library System.  PGCMLS Foundation sponsors sustainable programs in all of our library branches and in the greater community and ensures that libraries continue to serve as the focal point of our communities.
For more information on PGCMLS Foundation, please visit www.pgcmlsfoundation.org or contact Mark Polk at 301.699.3500.
Share:
---
Categories: Civil Rights, Organized Crime, White Collar Crime
Tags: Civil Rights, Law Enforcement and Youth, Police Brutality, Teens, Youth
---