Siegfried Jalink - Genius Electronics Engineer Out of the Netherlands
Siegfried Jalink is currently developing a new device to reduce the risk of child abduction. He has created state of the art electronics that will change the world.
Press Release
-
Oct 16, 2015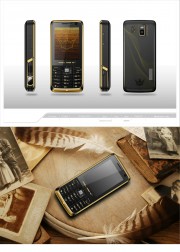 Atlanta, Georgia, October 16, 2015 (Newswire.com) - Siegfried Jalink of Amsterdam, Netherlands  is an accomplished electronics engineer by trade and has established himself as a successful entrepreneur. Siegfried Jalink started his career in 1992 with IBM as an Electronics Engineer, at the young age of 21 Siegfried created and branded his own hard drive and grossed over a million dollars in his first deal. After cultivating his career at IBM Siegfried's early success would fuel him to start his own Corporation entitled PK Legacy Corporation in 2001.
In addition to Siegfried's talents as an Engineer he has a passion to spread his knowledge to young aspiring engineers. He recently started programs to discover high school children who are interested in invention and creating electronics with clever technology. 
PK Legacy Corp is now SIG Empire Corp a global company and brand with offices in New York (Headquarters), Amsterdam, Switzerland, London, China, Japan and France. Siegfried's vision and investments has afforded him many successes in global wholesale and retail electronics. His resume is impressive with creations from mp4-mp5 players, lap tops, tablets, cellular phones, head phones, 6in1-3in1 baby carriers and more. Siegfried's most successful creation is the IPad Bluetooth case with Keyboard which grossed over 25 million dollars in sales. Overseas Siegfried launched his own brand of cellular phones at the age of 26; His most successful product was the GSM PK mobile cellular phone which grossed over 100 million in Swiss Francs.
Our next big breakthrough product will be the new safety device that will protect children as well as adults from abduction and abuse. This will be launched in 2016… Stay tuned.
---
Categories: Business Technology, Entrepreneurship, Electronics
Tags: #electronics, #pkbabycarrier, #pklegacy, #sigdesign, #sigempire, #sigheadphones
---