Seven New Jersey Trainees Reach 100-Hour Milestone in Pre-Apprentice Training
Puerto Rican Association for Human Development Inc. and New Jersey Carpenters Apprentice Training Center Reach Milestone
Press Release
-
Oct 23, 2015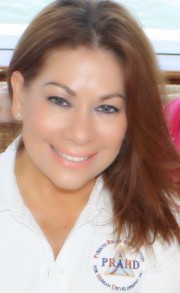 Edison, N.J., October 23, 2015 (Newswire.com) - ​The Puerto Rican Association for Human Development Inc. (PRAHD) and the New Jersey Carpenters Apprentice Training and Educational Fund (NJCTF) will recognize seven individuals from Middlesex and Union Counties, with an award of accomplishment for reaching a milestone in their pre-apprenticeship training. They have completed more than 100 hours of technical training toward their goal of 400 hours. The awards ceremony is Wednesday, Oct. 28, at 5 p.m. at the NJ Carpenters Training Center, Kenilworth, New Jersey.
"We are delighted by the accomplishments of these individuals," says Yvonne Lopez, CEO, PRAHD. "They have shown determination and a willingness to commit themselves to a program that will ultimately lead to a career in carpentry that they might never have considered before. Their success demonstrates that this program and our relationship with the New Jersey Carpenters Apprentice and Educational Fund has been a success. For that reason, we have decided to renew our partnership, which will create even more opportunities for area residents to enter into the pre-apprenticeship program."
"These individuals are glowing examples of the talent and willingness to succeed by completing more than 100 hours of technical training," says Ridgeley Hutchinson, executive director, NJCTF.
The seven trainees will receive a $100 award for each 100 hours of completed training in a special program developed by the New Jersey Carpenters Apprentice Training Program.  In addition to the stipend, participants who have completed 200 hours of the training will receive a new leather tool apron equipped with the essential tools of the trade.
The partnership with PRAHD, The New Jersey Carpenters Apprentice Training and Education Fund and the Carpenter Contractor Trust NY/NJ began in November 2014, to offer career opportunities in carpentry to interested qualified applicants from the area. 
The applicants who expressed an interest in becoming a carpenter were referred to the pre-apprentice program by PRAHD and then must complete 400 hours of carpentry training before transitioning to the full carpenters apprentice training program.  Pre-apprenticeship allows candidates to participate in a segment of the training program in the evenings while they decide if the carpentry trade is the right career choice for them. 
"It has proven successful because it allows the candidate to train with a minimum impact on their current lifestyle while they are guided through the training and decision-making process," says Hutchinson.
For more information about the Pre-Apprenticeship program, visit, www.njctf.org. 
For more information about PRAHD, visit www.prahd.org.
###
Share:
---
Categories: Construction, Business
Tags: Carpenter Contractor Trust NY/NJ, Northeast Regional Council of Ca, NRCC, PRAHD, Ridgeley Hutchinson, The Puerto Rican Association for
---