Rush Paper Announces First Ever Undergraduate Global Essay Writing Contest
An essay-writing contest that will have a winner from every part of the world
Press Release
-
updated: Sep 2, 2015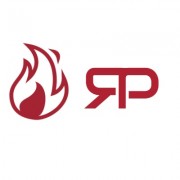 New York City, NY, September 2, 2015 (Newswire.com) - The Research and Development Department at Rush Paper has announced an undergraduate essay contest to explore the impact of literature on individual lives. The contest is open for participants from all over the world and a winner from every major region and continent shall be announced simultaneously next month.
"Students from all academic disciplines are invited to enter the contest," said Fischer, director of the Research and Development Department. "I would venture that all students, regardless of their academic focus, have been moved and provoked by a work of fiction, a poem, or a play. Creative writing explores experiences and perceptions, so that literature is often an adventure. It is not so much a distraction as a stretch of the imagination."
Entries will be judged by a diverse panel selected by the director of the department, consisting of specialists in literature, humanities and beyond. For the first contest, Dim Fischer, director of the Research & development department, professor of literature and Board Member of The Writers Association, will head the panel of judges. The other judges on the panel are Edwards Mckay, Adam Joans Professor of the Practice of chemical Engineering; Ryan Dolan, Jimmy K. and Robert M. Professor of French and Comparative Literature; and Linda Dorris. In future years, students will also form part of the judging panel.
The authors of the winning essays shall receive a prize of $200 each worth of books and an opportunity to become a member of the prestigious writers associations and be a part of professional writing services.
Students interested in entering the contest should submit an essay of less than 600 words to Goldberg at the following email address info@rushpaper.com. The deadline for submissions is Sep. 16. The winner and finalists will be announced on October 16.
About Rush Paper
RushPaper.com is an academic research writing service, specially designed to provide students with a one stop solution for all their writing needs.
Under the supervision and guidance of our intellectual writing team, Rush Paper helps students not only achieve the most out of each writing assignment, but also learn to best express themselves through their compositions. Be it a short essay or a complex subject-specific dissertation, our qualified writing staff is well equipped to put your thoughts into words. 
Our writing team also does a thorough research and complete the entire writing assignment for students facing academic predicaments.
Share:
---
Categories: Public Education, Education
Tags: Assignment Writing, Content Writing Services, Dissertation Editing Service, Dissertation Writing, Editing Service, Essay Editing Service, Essay Writing, Proofreading Service, Report Writing Service, Research Paper Writing, Resume Writing Service, Rush Paper
---