RedraftHero to Launch the Industry's First IDP, Multi-Faceted Daily Fantasy Sports Platform
RedraftHero makes an aggressive push in the fantasy sports space, by launching an intuitive, research driven fantasy sports platform featuring IDP only and other unique game options such as season long or daily fantasy sports contest.
Press Release
-
updated: Jul 27, 2015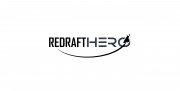 Minneapolis, United States, July 23, 2015 (Newswire.com) - RedraftHero will provide a new and improved user-focused daily fantasy sports experience featuring IDP only daily fantasy sports game options.  By leveraging FantasyData's real time stats technology, they will create new types of contests for users to explore with accurate, up to the second data. RedraftHero will offer unique game options at a significantly lower cost, 5% commission on all contests. In conjunction with the accuracy and reliability of FantasyData's statistics, it will revolutionize the daily fantasy sports experience.
"At RedraftHero, we are committed to building an enjoyable, impeccable user experience driven by real-time statistics monitoring, outstanding content, unique gameplay options, and a significantly lower commission.." said Kyle Kroeger, Founder of RedraftHero.
About FantasyData LLC
FantasyData LLC is a privately owned, U.S. based company, and a national leader in providing real time sports data. More than 100 businesses rely on FantasyData's data collection and distribution services to power their websites, mobile applications, and other products. Headquartered in Pennsylvania, FantasyData covers a growing list of more than 5,000 live events across professional football, baseball, basketball, hockey and more. 
For more information, please visit www.fantasydata.com.
About RedraftHero
Headquartered in Minneapolis, MN, RedraftHero formed to create a better experience for the daily fantasy user by offering a substantially lower commission (5% flat commission for all contests).
Whether you are a season long veteran or a daily league kind of person, RedraftHero has you covered – and we don't stop at just being a fantasy site. Our mission is to provide you with industry information, box scores, and a community all in one place.
At RedraftHero, we want you to compete in various timeframes. Users shouldn't be limited to overnight success or failure. Proving you are a winner is proving it throughout the season or daily whatever you choose.  Join the Revolution!
For more information, please visit www.RedraftHero.com.  
Share:
---
Categories: Video Games, Football, Sports
Tags: daily fantasy sports, fantasy football, fantasy sports, free fantasty football, free fantasy football, sports
---