Point Security, Inc. Makes Generous Donations to Children's Research Hospital and Local Children's Home
Security Screening Equipment Company Shows their Support to Two Children-Based Causes
Press Release
-
Feb 24, 2015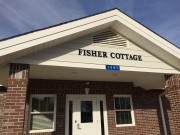 Lexington, NC, February 24, 2015 (Newswire.com) - Point Security, Inc. recently showed their support to two causes dedicated to benefiting the well-being of children – St. Jude's Children's Research Hospital and Nazareth Children's Home.
Point Security donated $3,000 to St. Jude's Children's Research Hospital this past December by giving each employee the opportunity to donate $500 each to a charity of his or her choosing. Over half of the company's employees chose to donate to St. Jude's.
St. Jude's Children's Research Hospital is a one-of-a-kind pediatric treatment and research facility. Discoveries made at St. Jude's have completely changed how the world treats children with cancer and other catastrophic diseases. With research and patient care under one roof, St. Jude is where some of today's most gifted researchers are able to do science more efficiently and more quickly.
Point Security also donated $3350 to a local children's home, Nazareth Children's Home in Rockwell, N.C. This donation went to support the general funds of the children's home as well as toward a new cottage home for the campus.
Nazareth Children's Home serves as a private childcare agency that provides specialized services to both children and their families. Their mission is to bring love, stability and guidance to the children who come to them for help; and, to reunite these children with their families whenever possible. They offer a complete continuum of care for children, providing for every need. At Nazareth, young lives are being changed every day, for the better.
"Each of our employees truly has a genuine concern for the well-being of children," said Brian Holland, President of Point Security, Inc. "We continuously aim to show our support to a variety of different causes in as many ways as we can."
Brian currently serves on the Board of Directors for Nazareth Children's Home, where is focuses on building a close relationship between the charity and Point Security.
"The Holland family, along with their generous employees, has a long history of liberally supporting organizations whose missions focus on the needs of children," said Josh Regan, Nazareth's Director of Development. "Like his late father, Brian has a real passion for children in need, and we are very fortunate to have him serve on our board. Our children are fortunate to have him as their advocate."
About Point Security, Inc.
Point Security, Inc. is a certified small business with over 20 years of experience providing sales and service of security screening equipment throughout the U.S. and Caribbean. Our company has expanded exponentially from its beginnings in airport check point equipment servicing. Today, we primarily provide a variety of equipment, service capabilities and technical support for security screening at governmental institutions, and are recognized as a leader in this field of work.
For more information, please visit http://pointsecurityinc.com/ or call 800-476-1607.
###
Share:
---
Categories: Non Profit, Security, Defense and Homeland Security, Travel, Personal Travel
Tags: charity, childrens charity, handheld metal detectors, nazareths childrens home, non-profit, north carolina, point security, point security inc, screening equipment, security screening equipment, walk through metal detectors, xray machines
---