Orosilber Is Now Offering Exclusive Batman and Superman Merchandise
Orosilber, the premier destination for authentic and quality oriented superhero merchandise and trendy accessories is now offering exclusive Superman and Batman accessories for their die-hard fans.
Press Release
-
Dec 24, 2014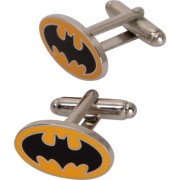 Bawana Industrial Area, India, December 24, 2014 (Newswire.com) - Orosilber has been a prime destination for superior quality accessories and movie merchandise for quite long. Now, to give its super hero fans a visual treat and an incredible surprise, Orosilber is offering branded and exclusive merchandise such as Batman cufflinks, Superman cufflinks, Batman caps, Superman caps, Batman dog tags, Superman dog tags and many more.
Since its inception, the prime goal of Orosilber has been to give its customers authentic goods, movie merchandise and superhero stuff which they can flaunt at any event, formal or casual. Marvel comics have several fans, and with the movies being made on super heroes, they have become even more popular. Orosilber, in its drive, to give its patrons some distinguished goods offers them several superhero themed accessories including Batman pendants, Superman pendants, Batman money clips, Superman money clips, batman knives, Superman knives and many more.
All these accessories have been made from superior quality raw materials and are durable. Apart from being exceptionally modish and stylish, these are quite robust as well. The cufflinks and dog tags that Orosilber offers are invariably stylish, and when you flaunt these, these will certainly make you stand out of the crowd. Made from lustrous superior quality steel, these have a long life and offer best value for the money spent. With the widest and most elite selection of superhero merchandise, Orosilber give its customers a great variety to select from. Moreover, new merchandise gets constantly added to enhance this variety.
The product selection at Orosilber is huge, and is certainly not limited to some of the well-known characters or regular accessories. Here, the customers can find a broad spectrum of unique superhero stuff which they may not be able to find anywhere else. Orosilber, undoubtedly is an online store built and run by superhero and movie fans, and thus it always strives to give its patrons the most unique and trendy superhero accessories.
About the Company
Orosilber is an online store, which established in 2001, and since then is serving its customers with authentic and exclusive accessories and merchandise. It not only offers elite accessories, but also offers superior quality Superhero merchandise. To know more about the company or to start   your favourite superhero stuff.
---
Categories: Shopping, Shopping
Tags: Batman caps, Batman cufflinks, Batman dog tags, batman knives, Batman money clips, superheroes stuff, Superman caps, Superman cufflinks, Superman dog tags, Superman knives, Superman money clips, Superman pendants
---