New Treatment Approach for Autism at Bellevue Clinic
With ever increasing rates of Autism Spectrum Disorder in Washington State, Dr. Daniela Ferdico decided it was time to create a unique approach to Autism care. Cogwheel Clinic's unique approach to services and treatments for Autism and other neurodevelopmental disorders is built on a foundation of collaborative care and science added to out-of-the box thinking.
Press Release
-
Jul 3, 2015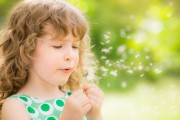 Bellevue, wa, July 3, 2015 (Newswire.com) - Autism rates are ever increasing in Washington State, and most clinics serving children on the Autism Spectrum currently have wait lists six months or longer just to be seen.  Once a child receives a diagnosis, they often have to wait another six months for treatment availability, leaving parents frustrated and feeling helpless as they watch their children continue to struggle. The Cogwheel Clinic is here to not only change that, but the whole model of how children receive services.
Dr. Daniela Ferdico, a pediatric neuropsychologist, experienced many frustrations herself as she sought services for her then 8 year old boy she knew was on the Autism Spectrum.  
"It is heartbreaking when all you want is to help your child improve yet the system is so broken that it is a struggle just to get services," Dr. Ferdico said. 
When treatment options finally became available, she found that providers in the same clinic did not communicate with one another, leading to no continuum of care and disjointed services. She heard many stories from friends and neighbors who were driving all over different cities just to piece together services for their children who had ASD, ADHD and various other neurodevelopmental issues.
"I realized there had to be a better way.  I thought about how devastating a diagnosis like this can be for the whole family, and how I would want someone to just hold my hand through the process of the next steps, including therapy services, school adjustment, and so on."
Not finding any such place for her own child, Dr. Ferdico decided the need for such a comprehensive clinic was so great that she would open one.   A neuropsychologist since 1999, Dr. Ferdico had studied child and adult neuropsychology and loved integrating neuropsycholgy with health psychology, and had continued studied pediatric neuropsychology while raising her kids.
"Behavior and cognitive health is so related to the overall health of the child, yet we often separate mental health and physical health," said Dr. Ferdico. "In diagnoses such as Autism and ADHD, services such as nutrition are often overlooked entirely, or tried as a last resort."
The vision for the Cogwheel Clinic for Neurodevelopment was born, and in 2015, the doors opened quietly.  Cogwheel serves any children with suspected neurodevelopmental difficulties, such as Autism, ADHD, Cerebral Palsy and Learning Disorders.  There is a huge focus on collaborative care; all clinicians who share clients must discuss care on a weekly basis to evaluate progress, and emphasis is made to share language, behavioral cues and treatment goals so everyone is on the same page.  Cojoint sessions happen often, which only increases the efficiency of the treatment.  Children are often seen both in groups and individual sessions, with various therapists working together.  Therapy starts in the clinic, and after time often expands to home, school and public places such as parks, restaurants and stores. 
"If I have a kiddo with sensory issues who is dyslexic, imagine how powerful it is to have some of his speech session in a sensory swing," explained Dr. Ferdico. "Not only is the child receiving two therapies at the same time, but we are creating therapy in the way that is most appropriate to the child, focusing in on how the child best receives new strategies and behavioral tools."  
"What it really boils down to is that every child we see has strengths and weaknesses.  It is our job through science to discover what those are, and then to help the child utilize their strengths to overcome those weaknesses to the best of their ability by using absolutely every tool we can. Every child deserves to reach their potential," explained Dr Ferdico.
The Cogwheel Clinic opened in 2015 in Bellevue, and serves Seattle and Eastside.  The Clinic offers diagnostic assessment, screening, and comprehensive therapies such as speech therapy, occupational therapy, ABA therapy, an in-house nutritionist, visiting naturopath and group classes such as social skills training, ADHD focus groups and communication groups.  Cogwheel also works with Twice Exceptional and gifted children that require cognitive evaluations and assessments to document strengths and weaknesses. The website and blog can be reached at http://www.cogwheelclinic.com

Press Contact:
Name:          Daniela Ferdico, Psy.D.
Mobile:         206.409.6080          
Office:          425.748.7000
Email:          Drferdico@cogwheelclinic.com
Press Kit:    http://www.cogwheelclinic.com/CogwheelMediaKit.pdf
Share:
---
Categories: Psychiatry and Psychology, Pediatrics, Family Medicine, Psychology
Tags: ADHD Therapy, Autism, Autism Diagnosis, Autism Therapy, Autism Treatment, Child development, Neurodevelopment
---