New Soothing Nature's Gift™ Debriding Soap Available as a Cream
The soap, commonly used to combat skin parasites, is now available as a skin cream.
Press Release
-
Apr 21, 2015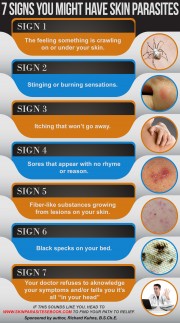 Bountiful, UT, April 21, 2015 (Newswire.com) - Nature's Gift™ Debiding Soap, a new product designed to help people of all ages afflicted with itchy skin parasites and conditions get a new lease on life, is now available in a choice of creams.
In recent years, such skin parasites and conditions as Morgellons, Strongyloides, and Collembola have received little attention from the medical community, with many doctors claiming Morgellons is more psychosomatic than physical, often recommending tea tree oil and other items which provide only temporary relief.  Understandably, those suffering with these conditions are unhappy with this, and seek alternative treatment.
Nature's Gift™  Debriding Soap is made with natural ingredients, and has now been blended into cream, available in one- or two-ounce jars: this is made by combining the soap with shea butter and coconut oil. This has already proven successful with those suffering from skin conditions, being easier to apply than the standard liquid soap, and needs only be used twice per day (morning and night). It also moisturizes the skin.
"Morgellons and other skin conditions can make life hell for many people, and the lack of support they receive from the medical establishment is incredibly upsetting," said a spokesperson for Nature's Gift™  Debriding Soap. "We've formulated this product to offer relief unlike any other product on the market, made by people who know exactly how debilitating skin parasites can be. When you debride (clean) your skin with this soap, you'll be soothing yourself and fighting the parasites at the same time, helping to leave you relaxed and liberated of that constant itching. We hope this improves lives across the globe, and look forward to hearing people's success stories."
For more information on Nature's Gift™  Debriding Soap, visit http://www.debridingsoap.com/ ​
About  Nature's Gift™  Debriding Soap:
Nature's Gift™  Debriding Soap is formulated with corn extracts, rice, oats, sugar, and natural alcohols. This penetrates the deeper layers of skin, where parasites exist and feed – by fighting the cause of symptoms itself, this helps ease suffering and promote relaxation.
Contact:
(385) 399 2125
---
Categories: Healthcare, Healthcare, Exercise and Physical Fitness, Alternative Medicine
Tags: alternative medicine, debriding soap, morgellons, skin parasites
---