New Risk Management and Insurance Concentration Arrives Ahead of Looming Labor Shortage
UT Dallas Naveen Jindal School of Management is launching a new risk management and insurance program.
Press Release
-
Jul 13, 2015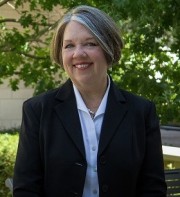 Richardson, TX, July 13, 2015 (Newswire.com) - The Naveen Jindal School of Management at UT Dallas is launching a new concentration to train the next generation of brokers,  appraisers, risk managers, underwriters and other professionals in the high-demand field of risk management and insurance.
The newest concentration within the Bachelor of Finance degree program, the Risk Management and Insurance (RMI) concentration comes at the right place and the right time for North Texas, said Debra Richardson, a senior lecturer who joined the Jindal School faculty this summer to launch the new program. 
"If you really want to help people and really want to look at the big picture and how the world economy works, risk management's for you."
Most recently, Richardson taught in the
RMI
program at the University of North Texas. She brings 30 years of experience in the field of
RMI
and six years in higher education.
"The key to a successful risk management and insurance program is to partner with industry, and we have potential partners all around us. UT Dallas is surrounded in all directions by every major insurance company in the U.S.—AIG, Travelers, Liberty Mutual, State Farm, Chubb, just to name a few," Richardson said.
"This could not be a more perfect location or time to launch this program. Everybody needs our graduates," she said.
The timing is ideal, says Richardson, because a labor shortage is looming in the insurance industry as the baby boomers enter into retirement. Experts believe there will be a serious deficit in qualified professionals to fill the ranks of retiring executives.
By 2020, insurers will have an estimated 400,000 job openings, according to The Institutes, a professional development organization for the industry. The number of professionals 55 and older is 30 percent higher in the insurance industry than the rest of the economy, an Institutes study says. The 2013 report says the number of insurance professionals over 55 has risen 74 percent during the past 10 years.
"We're excited about adding this important concentration to the Jindal School's well-regarded finance degree program. Insurance and risk management is a booming industry and growth market with tremendous opportunities for student jobs, internships and industry partnerships," said Dr. Hasan Pirkul, Jindal School dean and Caruth Chair of Management.
In fall 2015, Richardson will teach Principles of Risk Management and Insurance as well as Business Liability Risk Management and Insurance. Because the courses teach students essential skills they need to manage risk in today's business world, Richardson recommends them to all business majors.
"Anybody who wants an exciting, challenging and meaningful career in business should consider at least the Principles class," Richardson said. "If you really want to help people and really want to look at the big picture and how the world economy works, risk management's for you."
Dr. Robert Kieschnick, coordinator of the Finance and Managerial Economics area, said the new program "is part of an overall effort to expand our risk management offerings, in all of its dimensions, at both the undergraduate and graduate levels as risk management has become an increasingly critical management issue." 
To learn more about the undergraduate program, contact Richardson at debra.richardson@utdallas.edu or call 972-883-5038.
Share:
---
Categories: Insurance, Public Education, Business, Education
Tags: insurance, Jindal, new concentration, risk management, UT Dallas
---