New Netkids App Features Raggs Music Videos of 20 All-Time Favorite Kids Songs
New Raggs' content offered exclusively in NetKids subscription app for ad free, safe viewing environment
Press Release
-
updated: Aug 18, 2015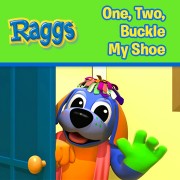 Charlotte, NC, August 18, 2015 (Newswire.com) - ​​HYPER LINKS:  "One, Two Buckle My Shoe" , "Old MacDonald" , NetKids App 
​Cupcake Digital, recognized for transforming major brands into award-winning apps, curated the best of today's brands in its new, multi-function NetKids App, including an exclusive agreement with Raggs for its popular kids classic song videos.
Included along with Dora The Explorer, Smurfs, Peanuts, Thomas the Train, Cat in the Hat, Shrek and Kung Fu Panda videos, games and/or read-along books, Raggs' 20 classic songs are a popular choice among parents searching the Internet.  RaggsTV is a recommended selection on YouTube Kids App as well as receiving millions of views on YouTube. However, NetKids offers the advantage of private viewing and no Internet connection is required after content is downloaded to a mobile device.
"We are delighted to offer Raggs to our subscribers," Amory Millard, EVP of Cupcake Digital, commented, "These are the best of the best versions of the all-time favorite kids songs that parents love and know by heart…including a rockin' version of 'Five Little Monkeys Jumping on the Bed' that you can't get out of your head!"
Starting July 30, parents and caregivers began accessing NetKids via the iTunes App store for a free trial period, after which the monthly subscription is $7.99. NetKids includes a selection of Cupcake Digitals premium apps as part of the unique offering at $1.99 to $3.99 each when purchased separately.
NetKids currently offers nine of Raggs favorite kids song videos including "Old MacDonald," Wheels on the Bus," "Five Little Monkeys Jumping on the Bed" and "One, Two Buckle My Shoe." The other eleven will be offered in the coming months as part of the monthly subscription. NetKids plans to update the entertaining and educational offerings on a monthly basis for countless hours of age-appropriate content.
#
Complete list of songs on Raggs All-time Favorite Kids Song Videos:
1. Wheels on the Bus
2. If You're Happy & You Know It
3. Old MacDonald
4. Itsy Bitsy Spider
5. One, Two Buckle My Shoe
6. Five Little Monkeys Jumping on the Bed
7. The ABC Song
8. Head, Shoulders, Knees & Toes
9. London Bridge is Falling Down
10. The Numbers Song
11. Mary Had a Little Lamb
12. Ants Go Marching
13. BINGO
14. Twinkle, Twinkle Little Star
15. Row, Row, Row Your Boat
16. Six Little Ducks
17. Farmer in the Dell
18. This Old Man
19. Pat-A-Cake
20. Ring Around the Rosie
About Raggs
 "Raggs" is an Emmy Award-winning, musical preschool television series about five colorful pups who learn life lessons in a cool clubhouse though the innovative mix of live action stories, music videos, concerts, cartoons and interviews with real kids. Originally produced in Sydney, Australia, with supplemental U.S. production, "Raggs" is available in Australian English, U.S. English and Spanish.  "Raggs"' expansive library includes 195 finished half hour episodes, 200 original songs, over 1,000 segments and the recent production (2015) of 20 classic songs with companion animated cartoons. The entertaining and educational series is based on the original characters created by Toni Steedman, a Charlotte, NC, advertising executive, for her then six‐year‐old daughter Alison. "Raggs" is an international brand including TV distribution, multi-platform digital distribution, CDs, DVDs, toys, books and touring. With over 4,000 live performances around the world, The Raggs Band's live event experience has expanded to include a long-term partnership called "Play at Palladium with Raggs" with the Palladium Hotel Group at their resorts in Mexico and the Caribbean. "Raggs" and all rights are owned by Blue Socks Media LLC, Charlotte, NC, USA. 
For more info, go to www.raggs.com.
About Cupcake Digital
Founded in 2012, Cupcake Digital gives kids the opportunity to interact with the characters they love by transforming children's entertainment properties into award-winning apps. We bring Peanuts, Strawberry Shortcake, Yo Gabba Gabba!, RIO, How To Train Your Dragon, The Smurfs, Madagascar, Shrek, Kung Fu Panda, Wow! Wow! Wubbzy!, and many others to life in enhanced storybook, imaginative play and learning apps. Our team of designers, developers, marketers and all-around app lovers come together to make digital products that kids love and parents value. Cupcake Digital apps are widely available to consumers on the App Store, Amazon Appstore for Android, Google Play, Barnes & Noble App Store for NOOK and others for a wide variety of devices.
For more information about Cupcake Digital, please visit http://www.cupcakedigital.com
Share:
---
Tags: animation, App Store, apps, back-to-school, cupcake digital, kids, kindergarten, music, netkids, nursery rhymes, parenting, raggs
---