NCADA Elects New Officers & Board Members at 38th Annual Meeting
The North Carolina Association of Defense Attorneys (NCADA) held its 38th Annual Meeting in June where new officers and directors were elected to serve on the Association's Board of Directors.
Press Release
-
Jun 25, 2015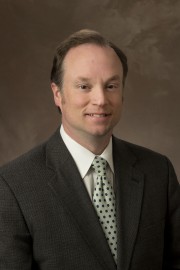 Raleigh, NC, June 25, 2015 (Newswire.com) - ​David W. Hood was confirmed as the 38th President of the Association.  Hood is a partner with Patrick Harper & Dixon, LLP in Hickory.  He is a trial attorney with a wide-ranging civil practice. His concentrations include Insurance Defense, Business Disputes, Construction Law, Bankruptcy – Creditors' Rights, and Collections. He is also a certified mediator, helping to settle cases pending in both state and federal court. As president, Hood plans to focus on growing and expanding the membership of the Association.  Hood received his J.D. from the University of  North Carolina School of Law in 1991.
Edward F. Hennessey, IV is Immediate Past President.  Hennessey is a shareholder with Charlotte law firm, Robinson Bradshaw & Hinson, P.A.  His litigation practice includes the representation of claimants and defendants in construction, corporate and other business-related litigation.  Hennessey received his J.D. from Cornell University in 1988.  During his year as president, he focused on enhancing the association's profile with the legislature and within the business community with a special focus on judicial and administration of justice issues.  Hennessey was presented the "DRI Exceptional Performance Award" and the NCADA recognized him for his year of service during the conference. 
A. Todd Brown assumes the role of President-Elect.  Brown served as program chair this year, and was instrumental in securing engaging and informative content and speakers for the two-day CLE program. Breakout sessions included topics relating to Construction law, Commercial law, General Liability, Medical Malpractice, Product Liability, and Workers Compensation. The diverse group of panelists and speakers offered trial strategy and briefed members on current trends and recent decisions.  Brown is a partner with Hunton & Williams practicing in the firm's Charlotte office.  Brown received his J.D. from the University of  South Carolina School of Law in 1986 and previously served as NCADA Executive Vice President.
Dayatra T. Matthews was elected to the office of Executive Vice President.  Matthews is Senior Vice President of Legal & Compliance for the Local Government Federal Credit Union in Raleigh. As SVP of the Credit Union's Legal and Compliance Department, Matthews is in charge of ensuring all Credit Union business is conducted in compliance with relevant state and federal laws and regulations. Matthews received her J.D. from Duke University School of Law in 1997 and previously served as Secretary of the Association.
Lawrence M. Baker was elected to a 2-year term as Secretary.  Baker has been practicing insurance defense litigation in Charlotte, NC since 1990, joining Cranfill Sumner & Hartzog, LLP in 2002.  Larry handles both workers' compensation and civil litigation matters at both trial and appellate levels.  Baker received his J.D. from Wake Forest University School of Law in 1990.  Baker previously served a 3-year term as a member of the Board of Directors.
Julia E. Dixon, continues to serve as Treasurer. Dixon is a shareholder with Young Moore & Henderson, PA, in Raleigh. She served a one-year term on the Board of Directors and as Worker's Compensation practice group. She served as the primary bill drafter for several significant pieces of legislation to reform the Workers' Compensation Act and continues to provide feedback on proposed rules of the Commission. Dixon received her J.D. from the University of  North Carolina School of Law in 2001.
The NCADA welcomed the following NEW members to the Board of Directors:
·         Ashley K. Brathwaite, Ellis & Winters, LLP, Raleigh
·         Erin T. Collins, Hedrick Gardner Kincheloe & Garofalo, LLP, Wilmington
·         Mark A. Leach, Orbock Ruark & Dillard, PC, Winston-Salem
·         Alan M. Ruley, Bell Davis & Pitt, P.A., Winston-Salem
·         Kirk G. Warner, Smith Anderson, LLP, Raleigh
Share:
---
Categories: Commercial Law, Business
Tags: association, attorneys, civil, defense, director, lawyers, NCADA, officers, trial
---