BetMaster: The Latest Mobile Sports Betting Simulator That Allows Social Interaction
betMaster is a social game for iOS and Android that allows betting simulations on real sporting events using "bananas", its own virtual currency. The apps allows players to share their bets with friends through social networs. Players can place bets on Soccer, Basketball or Baseball matches but also on Formula 1 or MotoGP races.
Press Release
-
updated: Jul 16, 2015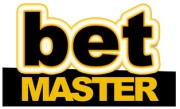 Spain, July 16, 2015 (Newswire.com) - ​​​​betMaster is a free sports betting simulator aimed at sports fans. The mobile application allows the player to learn how to simulate bettings on any real sporting event without the pressure of risking any money. The app allows users to invite friends on facebook to join their bets  or to arrange competitions.
Javier González, CEO of Social Gaming Factory, explains the reasoning behind the game: "There are many people who love sports, that would not bet real money on a traditional betting house, but would like to do so through a game. betMaster not only allows betting simulations for free, but also provides the ability for the player to simulate bets between friends."
Real Sporting Events
betMaster offers betting simulations on soccer, tennis, basketball, motorcycling (MotoGP), Formula 1, baseball and boxing. The players use bananas for the betting simulation on real matches and the games algorithm determines the odds (similar to what any player would find in a traditional betting house). The free game already has generated over 80,000 batches which 65% of total are on soccer matches, followed by tennis with 20% of the total and finally basketball, with 10%.
'Freemium' model
betMaster is a free application available for iOS and Android, in which the user can play with an initial balance of 500 bananas.
The player will win more bananas when their forecasts and predictions are right, but can also buy packages of bananas in the App Store or get additional bananas for free watching videos or downloading other apps.
betMaster has exceeded 7,000 downloads, 80,000 bets between players and 2 million bananas played.
Social game
The game allows players to challenge friends and design or participate in betting competitions. BetMaster's social element is one of the keys to its good acceptance, as evidenced by the nearly 8,000 challenges posed by users to their friends.
Users are identified to play with their Facebook account, allowing the user to find out  other friends playing at this social network. Users can also register only with their email account, although social choices are more limited.
betMaster has reached agreements with brands to sponsor competitions, such as the spanish Real Madrid Fans Blog defensacentral.com that has created a competition on the transfer market for Real Madrid Soccer team this season.
International
betMaster is a Spanish app but with a strong international acceptance. Game downloads are focused on Spain, but about 20% of them are located in the US.
The application currently includes the Spanish, English and Portuguese languages.
About betMaster
betMaster is a free online sports betting simulator that allows users to play bananas on soccer matches (Liga Adelante, Premier, UEFA Champios League), basketball (CBA, NBA), tennis (ATP, ITF), Baseball (MLB) or at sporting events like Formula 1, Motorcycle, or boxing. The simulation is as complete as in any real betting house, including the odds, game statistics and, of course, the rankings (reflecting the evolution of the players regarding betMaster friends or the community).
About The Social Gaming Factory, SL
SGF was founded in 2014 by four students from the MIB (Master on Internet Business) by ISDI (2013 promotion): Eduardo Peralta, Daniel Lopez, Javier Castillo and Javier Gonzalez, current CEO. Also Emilio Castillo is a founding member and CTO of betMaster.
Share:
---
Categories: Video Games, Video Games
Tags: android, game, ios, matches, mobile, simulation, simulator, social, sporting, sports
---