Melissa Carter Pens Thought Stirring Book for Children
Little Lucky Ladybug Makes Children's Lit Debut
Press Release
-
updated: Aug 31, 2015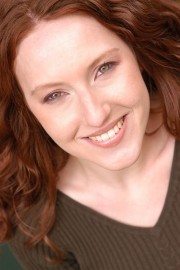 Albany, N.Y., August 31, 2015 (Newswire.com) - Melissa Carter makes her first foray into the world of children's literature with her children's book, "Little Lucky Ladybug." The book centers around the main character, Ladybug, who travels to a number of alluring places where she meets different creatures whose beauty and uniqueness inspire Ladybug, and she helps them each discover that they are all beautiful and unique in their own way.
This book is ideal for children because it offers a strong, positive message emphasizing, that all people are individual and unique in their own way. Additionally, Carter believes it is important to add activity pages such as a maze, coloring and writing. These pages take a reading tool like a book and improve it by contributing other learning tools for developing minds.
Accomplished artist Jeanne Benas, lent her talents to this book as its illustrator. With a number of books and cartoons under her belt, Benas contributes a light and aesthetically pleasing style that brings the book to life for its readers.
Carter began her writing with poetry and was inspired to write children's books to send a positive message to children and be a role model in children's lives. Carter is working on additional writing projects and has a background in communications, fundraising and event planning in addition to having a wellness business. Melissa's message is to be inspired in your life, follow your dreams and passions, and share the gift of your enthusiasm with others. Melissa would also like to work with literacy organizations and other empowering organizations.
"Little Lucky Ladybug" is available on Amazon.com in both paperback and Kindle versions and Createspace.com in a paperback version. For more information, to contact Melissa Carter, or request that Melissa Carter become involved with your organization, please visit www.melissacarterbooks.com, email melissacarterbooks@yahoo.com. Feel free to like and message Melissa Carter Books on Facebook. 
To learn more about the illustrator, Jeanne Benas, visit www.benasart.com and like on Facebook as well.
Share:
---
Categories: Books
Tags: children's literature, kid's book, Melissa Carter
---